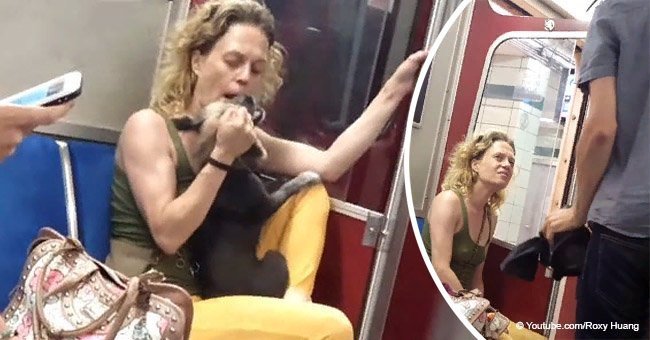 Woman repeatedly hits her dog on subway as passengers try to stop her
A passenger on a Toronto subway train was caught on tape hitting and biting her dog before a restless passenger interrupted her.
The video uploaded to YouTube by Roxy Huang on August 4, 2017, shows the woman getting angry at her dog for some reason and repeatedly asking it to "stop" while also hitting and biting the animal.
In the description to the video, Huang wrote that the incident occurred at Bloor-Yonge station, from where she took the train after finishing work.
The woman in the video is even seen repeatedly biting and pulling the hairs of her dog, which infuriated Huang. Finally, a few minutes later, another man was considerate enough to confront the woman about her wrongdoings.
Follow us on Twitter to learn more
But even after being asked to stop misbehaving with her dog, the woman does not accept her mistake but begins to argue with the man.
Another person goes to report on her behavior to the staff. A few moments later, the train stopped and three of the staffs approach her and make her leave the train.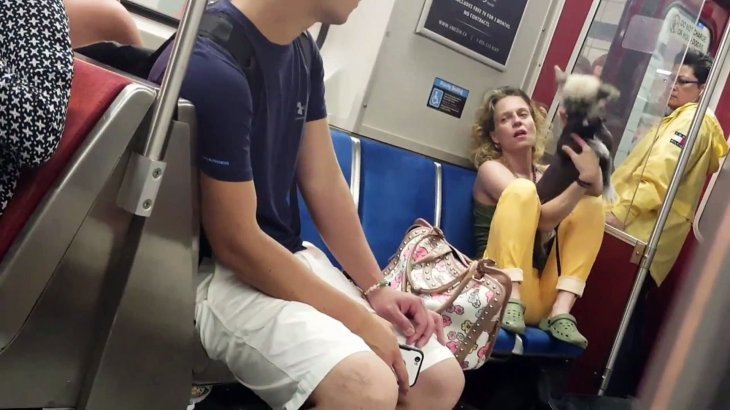 Source: YouTube/Roxy Huang
Police authorities were called at the St. George Station. Since the dog wasn't hurt, so they could only issue her a warning for her behavior at that time.
However, after viewing the video posted online, the authorities located the woman and seized the dog from her, reported Toronto Sun.
Later in August that same year, charges were finally filed against the woman. According to Ontario SPCA, the woman was charged with one count of causing unnecessary suffering to an animal under the Criminal Code of Canada and one count of causing distress to an animal under the Ontario SPCA Act.
Ontario SPCA's Chief Inspector, Connie Mallory, issued a statement at the time to thank the public for coming forward and providing the evidence that supported the investigation.
Please fill in your e-mail so we can share with you our top stories!