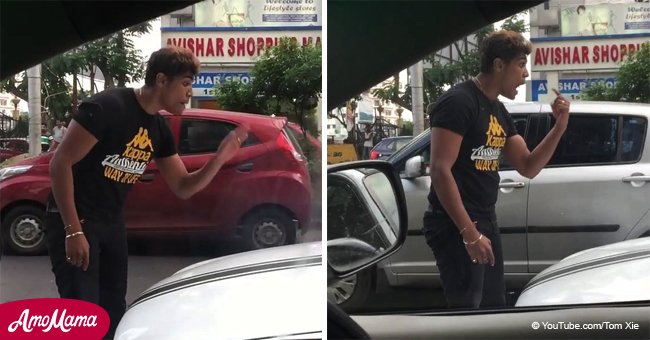 Man confronts driver in a fit of road-rage and gets run over
A moment of road rage became a near-death experience for a man in Calcutta, India.
A passenger in another car captured the incident on video shared by Newsflare.
In the video, a man in dark shirt and pants can be seen yelling at a driver inside a car. He even pounds on the hood of the car with his fist while yelling in rage.
At one point, a woman can be seen trying to pacify the road rage attacker, but to no avail.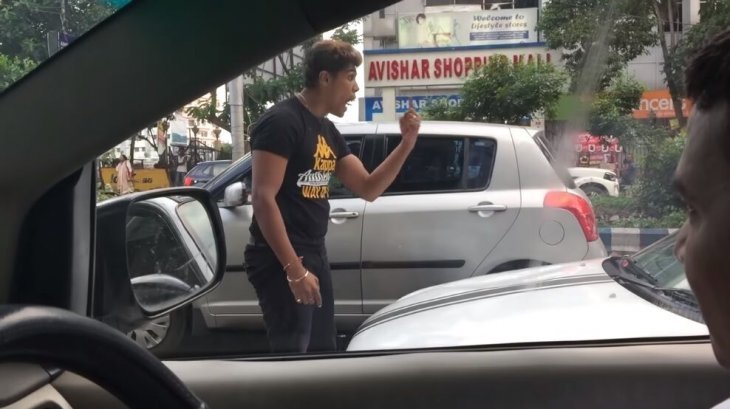 Source: YouTube/Tom Xie
Follow us on our Twitter account @amomama_usa to learn more.
This, apparently, also sends the driver inside the car into a fit of rage. As the man walks over to the driver's window, the driver speeds away, sideswiping his enemy, who ends up on the bonnet.
The man falls off unscathed and tries to chase after the driver.
"The driver who is inside the car damaged the angry man's car, and the driver was not ready to pay for the damage caused by him. I was speechless when I saw it happen," the filmer was qouted as saying in the Newsflare report.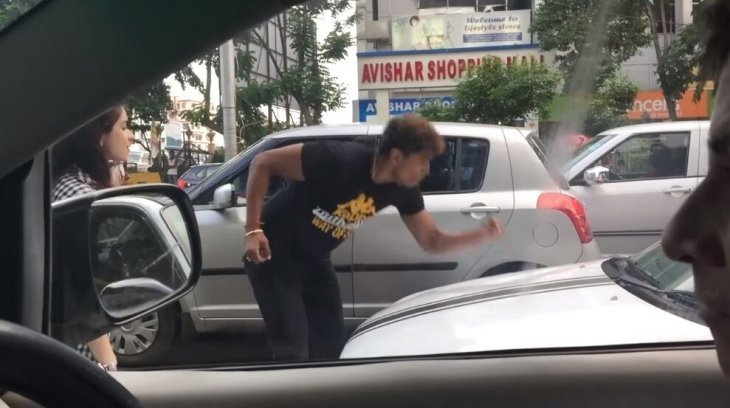 Source: Youtube/Tom Xie
Road rage is quite common in India, which is infamous for its terrible traffic jams.
"In India, where there is road there is rage," according to Times of India.
In a poll involving over 7,000 respondents, the news outlet found that 58.9 percent of Indian drivers have experienced road rage more than once. A little over a quarter of the respondents said they faced road rage once, while only 13.3 percent said they have never experienced it.
Asked how they would reach if they encountered a minor accident like someone else's car brushing against theirs, 15.7 percent of the respondents said they would pick a fight with the other driver.
Of the respondents, 21.7 percent also said they would start a fight but back off if the other party gets aggressive.
Meanwhile, 62.6 percent said they would just ignore the dents in their car.
Please fill in your e-mail so we can share with you our top stories!