Gayle King shares photo of white man wearing 'Black Don't Crack' shirt which sparked debates
Gayle King started a heated debate online when she shared a photo of Oprah's O Magazine creative director Adam Glassman sporting a "Black Don't Crack" hoodie despite being white. 
Posting the heavily-debated photo on Instagram, King opened up a discussion of whether or not her co-worker should be able to wear it or not. Although she claims she loves the sweatshirt, she asked her followers to "weigh-in" on the conversation of whether or not the piece of clothing was an appropriate selection for a white man. This debate was sparked due to the statement's meaning, which was the absence of physical signs of aging such as wrinkles and sagging skin among African-Americans. 
After being posted for less than 24 hours, the post has already garnered an approximate 1,500 comments from people around the world. There are quite some types of comments on its comment section, including some with either just "yes" or "no," and with some having lengthier explanations as to why they had a particular answer. 
Some of King's followers also made sure to praise Glassman's support for the black community, while some denounced him wearing the piece of clothing for not being appropriate. 
Check out some of the arguments here: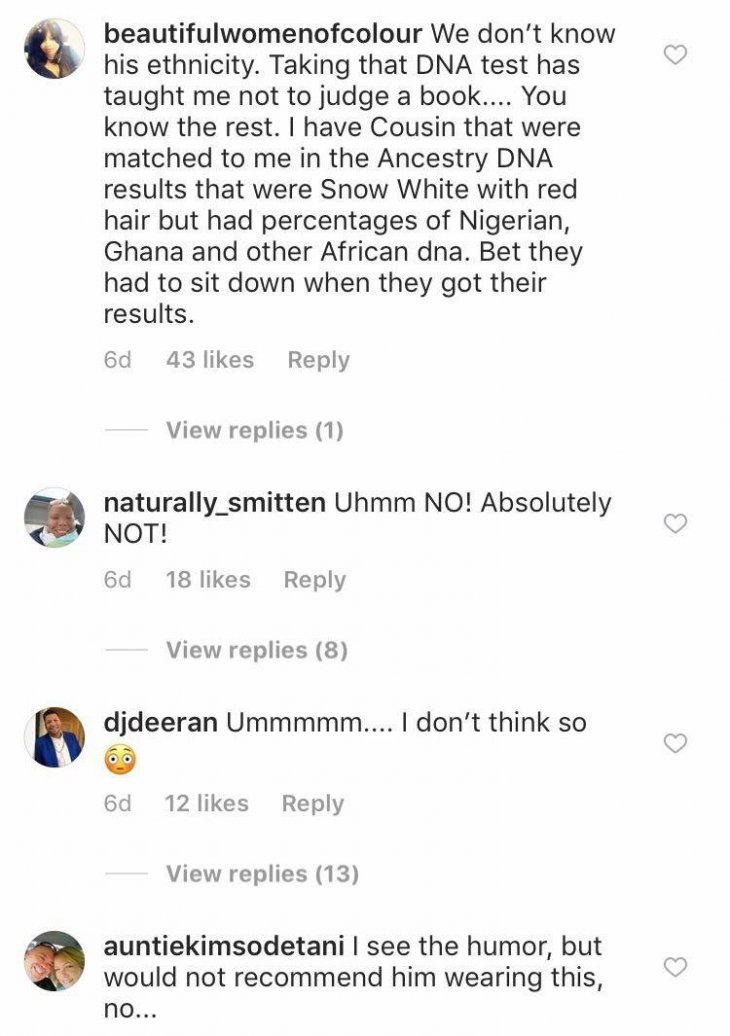 Some made sure to express why they didn't want white men like Adam wearing the shirt, saying they are not sure of his ethnicity. This means that wearing the sweatshirt might be a form of mockery given the way they sparked the debate.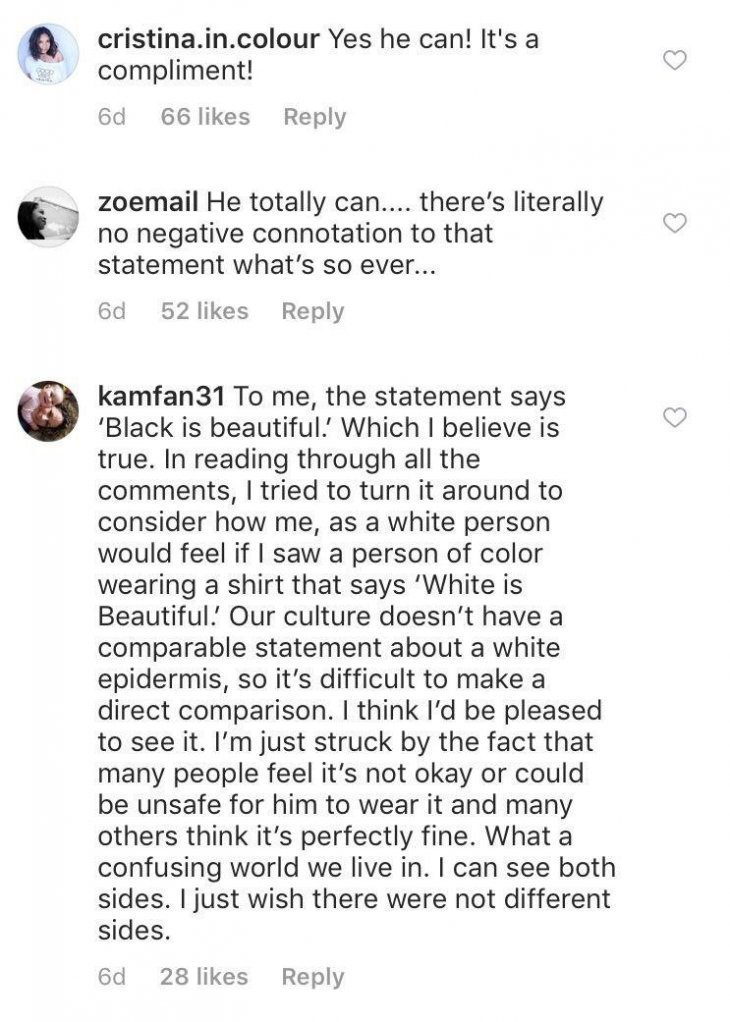 However, some made sure to point out that Adam wearing the sweatshirt could have actually been a statement of support for black women. At the end of the debate, the founders of Black Don't Crack themselves are honored for having the attention of social media users. The official Black Don't Crack Instagram commented on Gayle's viral post, saying "Black Don't Crack became a mantra that lifted me and subsequently made me want to inspire all of humanity to rise in resilience as well - regardless of race, gender, or age".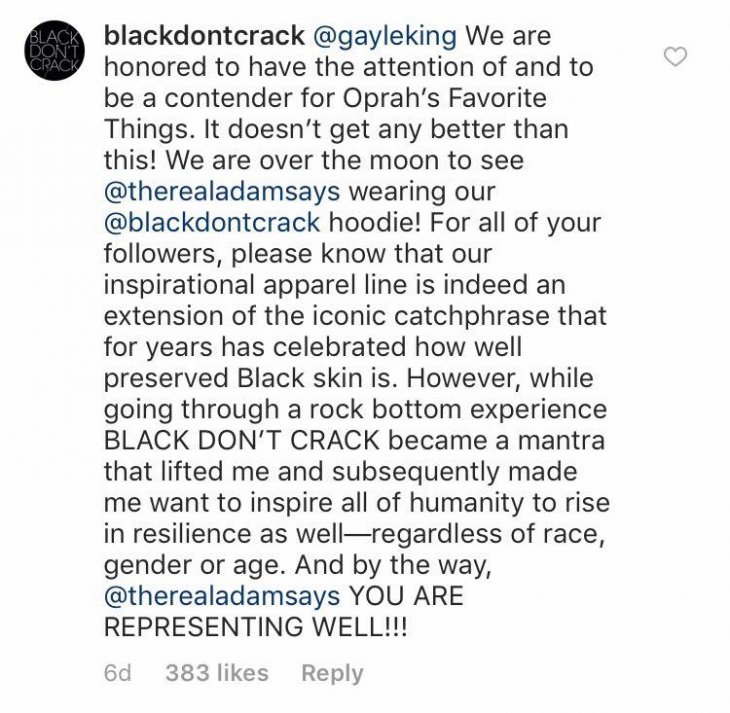 Well, there we have it. While some people might not agree with white men wearing the statement shirt, the founders themselves have spoken up and said that their brand is made for anyone - regardless of race, gender, or age.