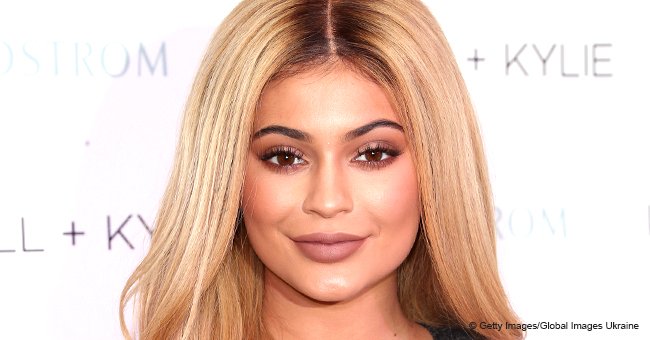 Kylie Jenner stops hearts with photos from her 'perfect', lavish birthday night
Model and makeup mogul Kylie Jenner, who turned 21 on August 10, took to social media to share several photos and videos of her lavish birthday party.
One of the first pictures she uploaded portrayed herself wearing a shiny pink bodysuit and pink heels that made her look beautiful. Her blonde, long hair and her makeup were remarkable aspects of the post.
Later, Kylie uploaded a different image showing her mother and her sisters in gorgeous and sexy outfits celebrating the birthday. For the caption, Kylie wrote that they were all turning 21
Travis Scott, Kylie's boyfriend and the father of baby Stormi Webster, also took to Instagram to share a slideshow with images of the couple doing different activities to honor the model's birthday.
"Happy bday wifey I love u mommy u my heart rib toes and all. May GOD continue to bless u and ur spirit. This mark in ur life is the start to more greatness [sic]," wrote Travis in the caption.
The following days, Kylie kept sharing things that happened to her throughout the day, like the thing that Travis did to surprise her.
In a two-video post, she revealed that Travis bought several roses bouquets and placed them around Kylie's front doorway and garden. In the caption, she pointed out that she woke up to a fairytale and thanked her boyfriend for it.
The most recent post Kylie did about her birthday was a slideshow with several photos of the celebration. It showed her and Travis hugging each other at the party, taking drinks, the decoration arranged for the celebration, the cake, and so on.
One of the images that attracted more attention was one showing the cups that were given to the guests. The red one meant that that person was taken, the yellow one meant they were single, and the green one meant that the relationship was "complicated."
The final photo set clear how fun the party was as it showed many people dancing and having fun while being surrounded by confetti.
Please fill in your e-mail so we can share with you our top stories!