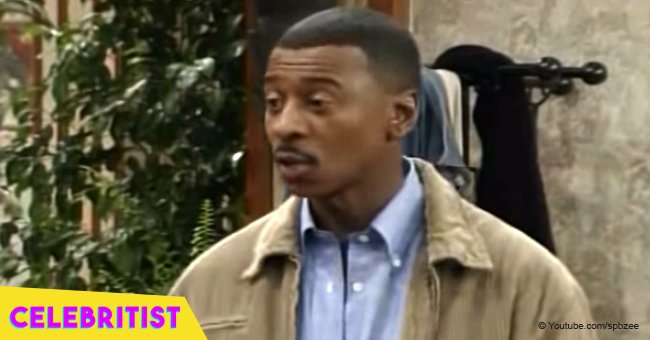 Remember Robert Peterson from 'The Parent 'Hood'? He has an adult look-alike son & pretty daughters

Actor, comedian, and director Robert Townsend, best known as Robert Peterson in "The Parent 'Hood," has three children, two of them are talented entertainers.
Robert was married to Cheri Jones from September 1990 to 2001. During their relationship, they welcomed three children to the world: daughters Sierra and Skylar and son Isaiah.
One of the most popular members of the Townsends is 24-year-old Skye, an actress and pop singer who has released two albums titled "Vomit" and "Rocking Chairs." Some of her most notable songs are "Its Normal," "Rocking Chairs," and "Always" featuring DEVEY2G.
In recent photos tweeted by Robert when he received the Lifetime Achievement Award from Icon Talks, Isaiah was portrayed next to his famous father and a couple of celebrities.
Apart from the award, the highlight of the post was how similar Robert and Isaiah looked. The proud father captioned the post admitting that he had received several recognitions, but that this one was special because he could give Isaiah his award as well as share some lessons.
"Wonderful day in Hollywood! I received a lifetime achievement award from Icon Talks. I've won many awards, but this one was special because I was able to give my son my award and share a few real life lessons. That is what the journey is all about... Thank you Icon Talks!" said Robert.
ROBERT'S CAREER
"The Parent 'Hood" was a sitcom aired on The WB from January 1995 to July 1999, and it was about an upper-middle-class black family in Harlem, New York City who try to balance their lives, work, and four children at the same time.
Apart from his role in the previously mentioned series, a project that Robert co-created, he had a few other acting gigs, but he tried to keep himself behind the cameras as much as possible.
Robert directed, wrote, and produce some popular and important films for the entertainment industry in the '90s, including "Meteor Man," "Townsend Television," and "B*A*P*S."
During the 2000s, he has directed a couple of projects, as well, including "10,000 Black Men Named George," "Phantom Punch," and "Bill Cosby 77."
At the moment, it is not known if he is working on a project. His fans cannot wait for it, though.
Please fill in your e-mail so we can share with you our top stories!