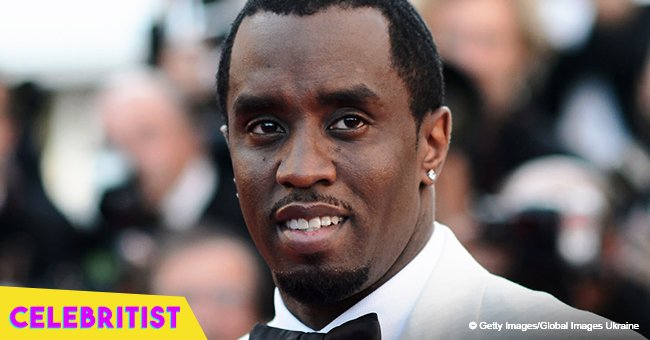 Diddy's 2 sons show off their abs and muscles, posing in the sea in shirtless photo
The American rapper, singer, songwriter, actor, record producer, and entrepreneur also has three sons, all of whom are becoming successful young men in their own right with their own careers.
P. Diddy has had an incredible career, earning a fortune over the past almost three decades. While making his millions, he has also raised six children, the three eldest of whom are all starting out their own adult lives.
Quincy Taylor Brown, 27, Justin Dior Combs, 24, and Christian Casey Combs, 20, are close to one another, and can often be seen in photos together on their social media accounts.
Justin has shared plenty of shots of himself and his brothers to his Instagram, getting up to all sorts of shenanigans together.
Quincy has been making a name for himself in the acting industry, appearing in the 2015 film "Dope," and Fox's series "Star."
He has also released a solo R&B EP, titled "This is for you."
Justin is a footballer, having played during his college years at UCLA. Unfortunately, he wasn't offered a spot in an NFL team, but he graduated from university with his entire family in support.
Of the three, Christian looks the most like his father, sharing Diddy's skin tone, smile, and facial structure. He's also inherited his father's musical talent, and even though he's just 20, he's already making a push for a solo career.
Early in 2017, he released a music video for his single "Paid in full," in which he chaneled the classic hip hop vibe the genre is known for.
A recent photo shared by Justin showed himself and Christian relaxing in the sea together. The biys were waist deep in the turquoise water with tropical palm trees waving on the beach behind them.
The pair looked relaxed and happy as the soaked in the sunshine. Both of them were showing off their rippling abs and strong arms as they smiled at the camera.
Justin simply captioned the image with a crossed fingers emoji.
Almost 120,000 fans liked the post, with plenty commenting on how handsome the two young men are.
Please fill in your e-mail so we can share with you our top stories!