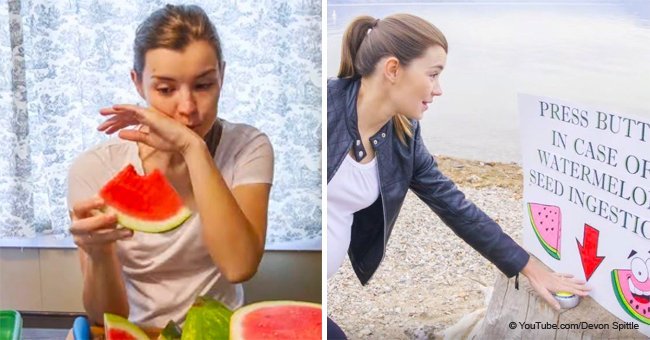 Woman's tummy rapidly swells after getting 'pregnant' from watermelon seeds

A video of a woman becoming pregnant and eventually having a baby after she ate watermelon became viral. The video was a time-lapse of Abbey Spittle's pregnancy journey.
Devon Spittle shared the adorable video on his YouTube channel, documenting his wife's pregnancy to show how her baby bump grew over the course of nine months.
Spittle compiled time-lapse videos of his wife wearing the same outfit all throughout.
By the end of the clip, Abbey was seen holding their newborn baby daughter, Poppy.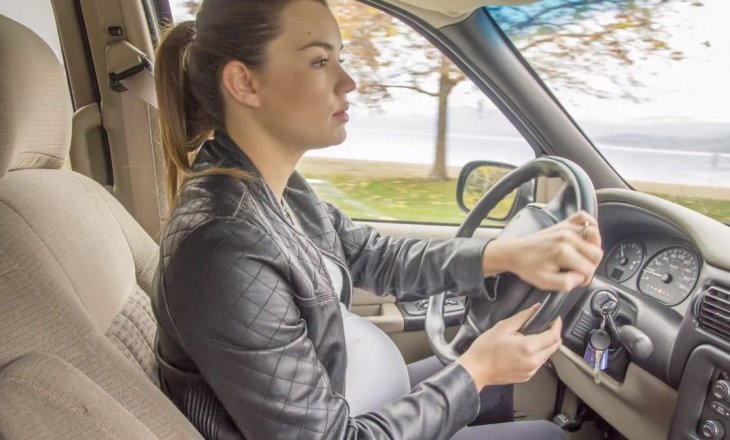 Source: YouTube/ Devon Spittle
Follow us on Twitter at AmoMama USA for more viral stories and videos.
Devon knew he wanted to do something special in documenting his wife's pregnancy. He decided to do a time-lapse video to capture the special moments of their journey as they prepare to welcome the newest addition to their family.
The video starts off with Abbey slicing a big watermelon and eating almost half of it, including the seeds.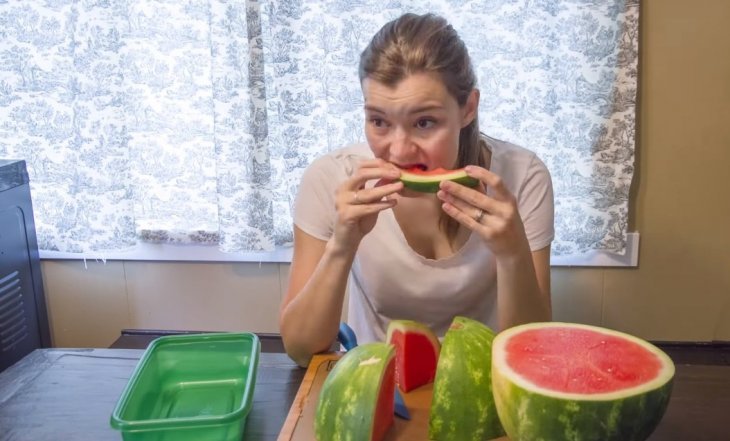 Source: YouTube/ Devon Spittle
Moments after, she drives with her husband and while on their way, her tummy noticeably grows by the second.
When she reaches the beach, she sees an emergency button and a sign that says, "Press in case of watermelon seed ingestion."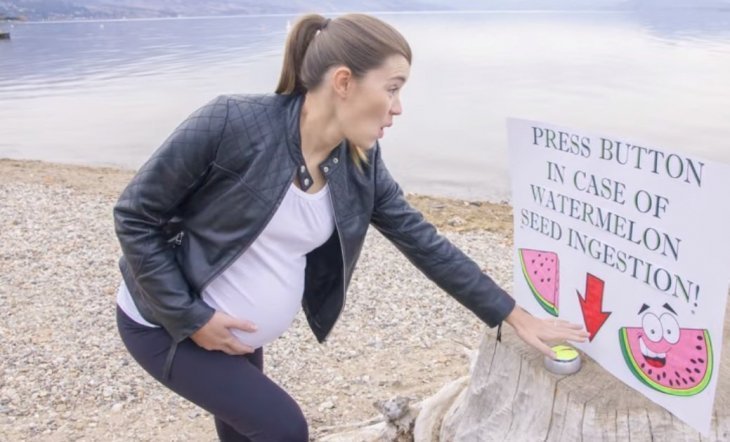 Source: YouTube/ Devon Spittle
After she presses the button, her baby daughter suddenly appears in her arms ad she is covered in light-green and pink cloth with a knitted watermelon hat on her tiny head.
On the description, Devon humorously wrote, "Warning: Eat watermelon seeds at your own risk!"
The video was not the first time-lapse one they made to document Abbey's pregnancy. They also did one when she was pregnant with their first son, Bentley.
The funny clip showed Abbey eating ice cream. As she ate from the tub, her belly began to swell until she can no longer stand up. While still in time-lapse motion, Devon dragged his wife to their couch, and he covered Abbey with a blanket.
Soon enough, Abbey woke up with a new baby in her arms.
Please fill in your e-mail so we can share with you our top stories!