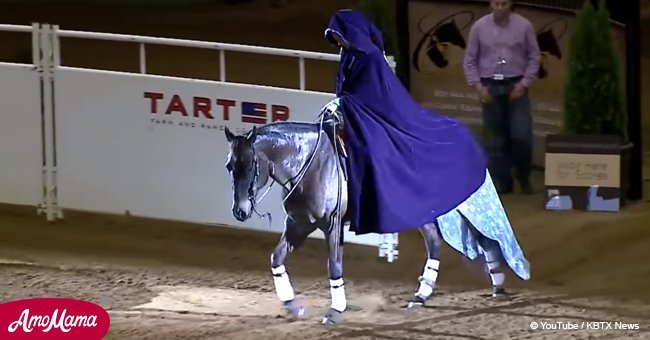 Woman rides into arena and gives incredible 'Frozen' equestrian performance
The video of Laura Sumrall's equestrian performance, where she used the hit song, "Let It Go" from the movie, "Frozen," became viral.
Sumrall was determined to take home an award for the Kentucky Reining Cup held in Lexington, Kentucky.
Realizing she had to come up with a crowd-stealing performance, she decided to use a popular song for her routine.
In the end, she opted for Idina Menzel's version of "Let It Go," which was also sung by Demi Lovato.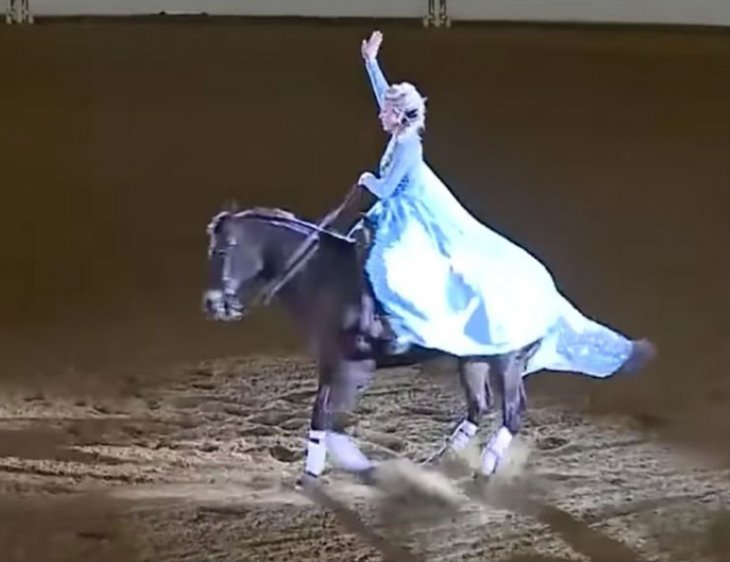 Source: YouTube/ KBTX News
Follow us on Twitter at AmoMama USA for more viral stories and videos.
At the time of her performance in 2015, Sumrall was a student at Texas A&M University.
Together with her trusted horse, Sumrall delivered a beautiful routine.
She first appeared riding her steed in a cape that was covering her face.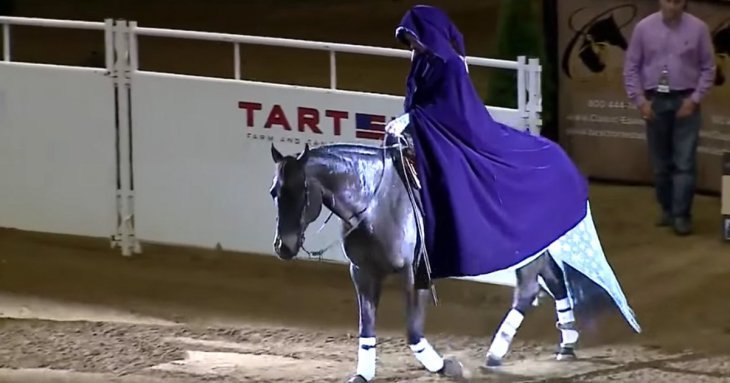 Source: YouTube/ KBTX News
Soon enough, she removed the cape and revealed a shimmering, icy blue gown just like Elsa's from the movie.
During her routine, Sumrall and her horse did tricks and galloped all over the arena much for the crowd's delight.
It was also worth-noting that Sumrall did those exhibitions while wearing a long and flowing gown.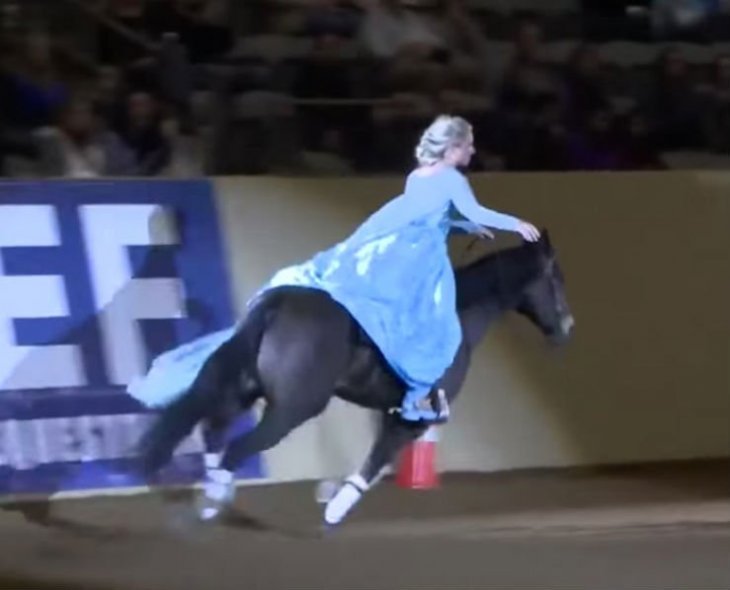 Source: YouTube/ KBTX News
It was clear that the young woman and her steed had a special connection with each other. The routine Sumrall did was supposedly hard, but the two of them made it look easy.
Based on their cheers, the audience was amazed at Sumrall's performance.
The judges appeared to like it as well since she won the World Freestyle championship.
"Let It Go" proved to be a smashing hit when it sold close to 11 million copies in 2014, not including the sales made after that year. The song was also certified double platinum in the United States.
With it being a big hit to both children and adults, the song quickly became one of the best-selling singles in the history of music.
Please fill in your e-mail so we can share with you our top stories!