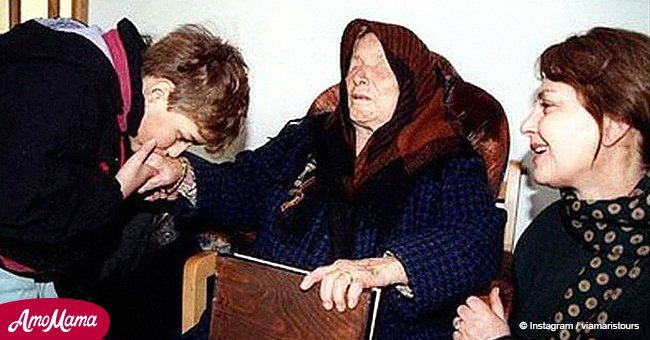 Blind mystic Baba Vanga who predicted 9/11 predicts two major events for 2018
The mystic had previously foreseen several major events, but there are even more predictions seemingly falling into place now for those who believe.
Baba Vanga, a blind mystic from Bulgaria, is said to have predicted the 9/11 attacks. Supernaturalists claim that she even foretold Brexit.
But now, according to Daily Mail, believers are claiming that she also predicted several world-changing events currently unfolding in 2018.
Read more on our Twitter account @amomama_usa.
Although she died in 1996 at age 85, supernaturalists claim that she predicted the future – all the way up to the 51st century. The mystic, who was dubbed the "Nostradamus from the Balkans" also predicted that the world will end at that time.
Some of her 2018 predictions include that China will become the next "superpower" overtaking the US in that department. Vanga also foretold that a new source of energy will be discovered on planet Venus next year.
Although in 1970 China produced only 4.1 percent of the world's total economy, in 2015, the rise was outstanding and now China produces 15.6 percent of it while the US's contribution of 16.7 percent is expected to dwindle to 14.9 percent in 2025.
About Venus, don't get your expectations up. There are currently no plans to send a mission to Venus so this year is probably not the one for discovering anything up there. Although the Parker Solar Probe is still scheduled to launch this year, it won't land on Venus.
The mystic reportedly foretold the rise of an extremist army that would invade Europe and many believers think she was talking about ISIS in Syria and Iraq.
Vanga also claimed that Barack Obama would be the last American president which led a lot of people to believe that Donald Trump would never get the job.
The mystic also foretold the end of world hunger by 2028, nuclear weapons on Mars by 2256, and Earth becoming uninhabitable by 2341.
Believers think that there may be some truth in these predictions. What do you think?
Please fill in your e-mail so we can share with you our top stories!