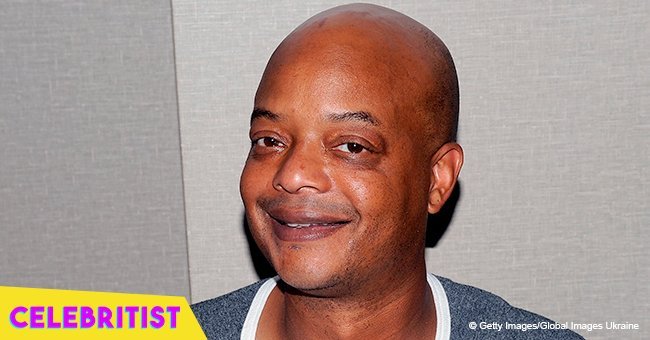 Todd Bridges shares photo with 'sweet woman' amid drama with adult film star ex-girlfriend

Former child star, Todd Bridges, who divorced the mother of his child and wife of 14 years, Dori, shared pictures of himself smiling with a woman he referred to as "sweet." He also had words of admiration for the strange woman who he said continues to stand by him.
Bridges shared two photos. One is a shot of the actor and the woman standing against the backdrop of a painting. He captioned it:
"She is such a sweet woman."
Another picture shows Bridges and the woman at what looks like a party gathering. His caption read:
"She is such a sweetheart. After all the attacks I have been going through she was there for me."
RESTRAINING ORDER FROM EX-GIRLFRIEND
The former "Diff'rent Strokes" star has not had the smoothest ride in life, but the "attacks" he refers to here is most likely his latest travails with ex-girlfriend, Melissa Hill. Only about a week ago, Bridges finally got a restraining order against Hill after he updated fans on his relationship troubles last month. He tweeted at the time:
"This girl Melissa Hill is not telling the truth about anything it so sad when you have to break it off with a person who just wants to argue all a time so when. I break it off she wants to tell lies on me it's so sad that someone has to be this way"
Bridges had broken up with Hill last month, but the porn star did not take it lightly. According to Bridges, Hill tweeted about him 8,000 times, left threatening voice messages, and got one of her male friends to intimidate him with a promise to "take care of" him.
That was all it took for Bridges to file for a restraining order preventing Hill from coming near him, his sister, son, and dog. The 53-year-old was granted a temporary restraining order but is still pursuing a permanent order.
LAW, DRUGS, AND SUICIDE
Bridges, who became famous as a child for his role as "Willis Jackson" in "Diff'rent Strokes" hit a rough patch after the show's wrap-up in 1986. Before long, he had become a drug addict and dealer, favoring cocaine and methamphetamine.
He spent most of his 20s standing trial for crimes such as attempted murder and was no stranger to getting arrested. He revealed in his 2010 memoir "Killing Willis" that he once tried to commit suicide.
GETTING DIVORCED AFTER 14 YEARS
Bridges, who was traumatized by his former publicist's molestation at the age of 11, eventually got his act together. He married Dori in 1998, and the union produced a son, Spencir. The pair, however, got divorced in 2012 after 14 years of marriage.
Breaking the news of his divorce at the time, Bridges tweeted:
"I'm going to beat the media to this me and my wife our divorcing our lives are going different directions with we remain good friends."
"We have a child and we both have his best interests at heart and know this is best for him and us thank you all for understanding."
"She's a great mother I'm glad to have had the years to know her and have a great kid with her as we know, people grow apart and we did."
Please fill in your e-mail so we can share with you our top stories!