Elephant falls asleep after woman sings lullaby (video)
Faamai, an elephant in Thailand, goes to sleep only after he has heard a lullaby by Sangduen "Lek" Chailert.
Elephantnews shared the video of Lek singing to the animal at the Elephant Nature Park, in Chiang Mai, Thailand.
Elephants are known to be the most intelligent animals on this earth's surface. One such unique elephant can be seen in the domestic Elephant Nature Park, in Chiang Mai, Thailand.
Read more on our Twitter account @amomama_usa.
The elephant handler there shares a human-elephant which has probably never been seen before. 
The animals at this nature park can find comfort and support amongst the volunteers who are appointed to look after them with a lot of love and care.
The sentiment is shared by Sangduen "Lek" Chailert – the founder of Save Elephant Foundation.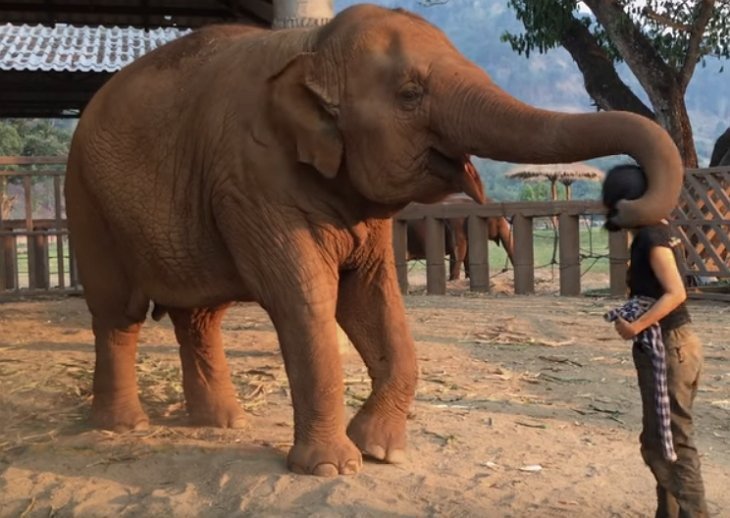 The association she shares with one specific elephant- Faamai is something that can be only envied, according to We Love Animals.
Lek generally uses a rag to swat away flies harassing Faamai. She then begins to sing a lullaby. Faamai loves the special song and it helps her go to sleep. 
After hearing Lek singing the lullaby, Faamai gently lowers herself down to the ground in a resting position. 
The lullaby gets Faamai extremely comfortable; she immediately nestles herself near Lek lovingly.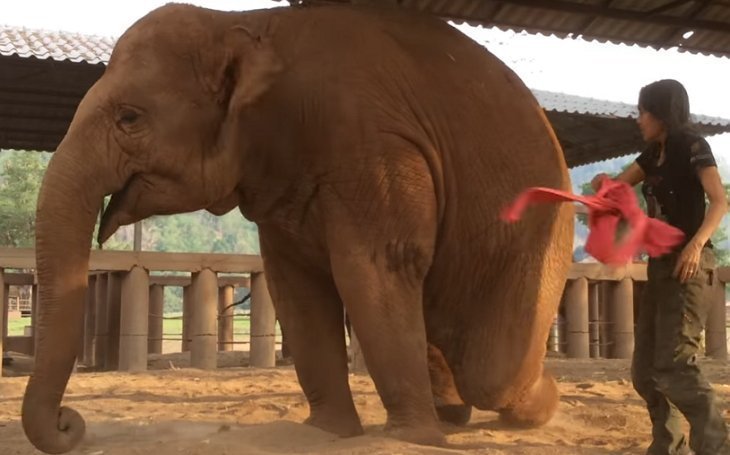 It has been proved that a good lullaby can put not only children but also elephants to sleep. A study conducted by the American Psychological Association showed that classical music could soothe the moods of the Asian elephants. 
A concerto was played by orchestra violinist named Eleanor Bartsch for two elephants who were part of the Circus World Museum – the elephants were found swaying to the music, according to We Love Animals.
Despite there being a shortage of scientific studies related explicitly to elephants enjoying music- several animals have found to be responding to a great tune and even hum the same at times, reported SBS.com.
Three European zoos had recorded giraffes making low-frequency hums at night, in September 2016; the reason, however, was not ascertained, reported LiveScience.
According to PLOS, a study earlier this year showed gorillas compose happy tunes which they sang to themselves just before or while having their meal.