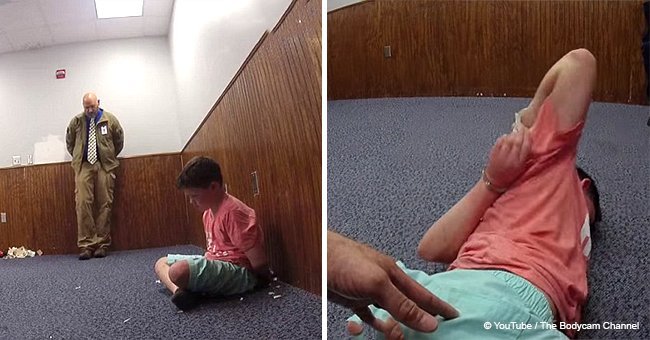 10-year-old boy with autism pinned to the ground by his neck by school resource officer

Thomas Brown, a pre-teen living on the autism spectrum, was manhandled and handcuffed by a school resource officer.
His teacher claimed that Thomas was disruptive and threatened the other students, and called authorities. The shocking footage shows Thomas being pinned to the ground.
He can be heard screaming at the top of his lungs. Read more on our Twitter account @amomama_usa and scroll down to see the officer's body cam footage.
When Thomas's teacher struggled to maintain order in class, she called officer Eric Coulston to assist. Coulston took Thomas to another room.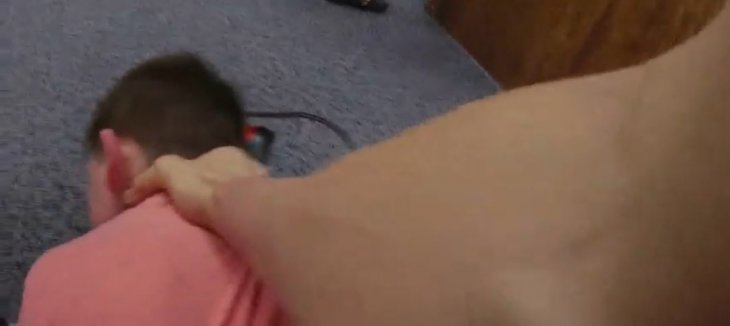 Source: Twitter
He then pinned him down by the neck and can be heard telling Thomas that they are "back to where we were the other day."
Coulston then handcuffs him while his teacher tries to soothe him. Later when an uncuffed Thomas starts to cry again, Coulston threatens him with the handcuffs once more.
"Thomas, you're about to find yourself in handcuffs again."
Another officer can be heard telling Thomas that this has to be "the last time you're in [this room.]"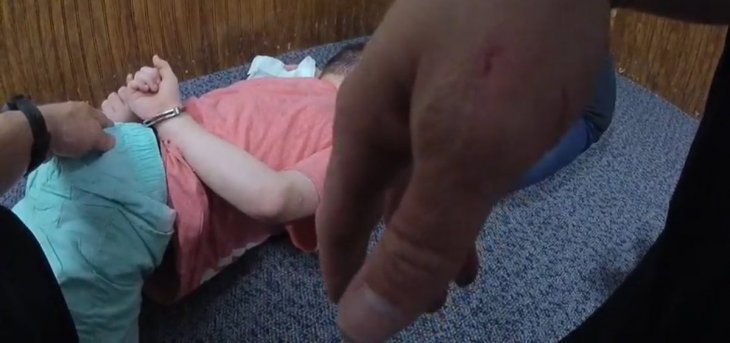 Source: Twitter
His parents are furious, describing it as abuse and torture. They are considering to take legal action and his mother, Emily Brown, told CBS Good Morning:
"This officer was put there to protect and serve our children, and he abused a disabled little boy."
She added that the officer's reaction was not justified and that the school does not have their permission to restrain their son forcefully.
Emily said that Thomas wasn't a threat to the teacher or the students, and their legal representation agreed, saying the reaction to his behavior was abusive.
Earlier this year, a concerned mother worried about her son's strange behavior planted a recording device in his school bag.
The sound clip revealed how his teachers were mocking him and making fun of the pre-teen for struggling to write a word. They have since been fired.
Please fill in your e-mail so we can share with you our top stories!