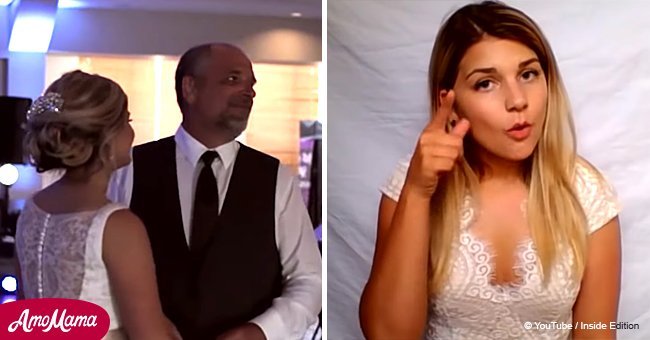 Bride has special surprise for deaf dad during father-daughter dance
During a special father-daughter wedding dance, Julie Finkel surprised her deaf father by signing the song so that he can understand the lyrics.
A video uploaded to YouTube by Inside Edition shows the special moment between the father and the daughter where they hit the dance floor swaying to the music of My Wish by Rascal Flats.
When Julie took her father's hand and pulled him to the dance floor, he never suspected the special surprise that awaited him.
As they reach the center of the floor, her father's is caught off-guard by the large video image of his daughter popping up on the projector.
Follow us on Twitter to learn more.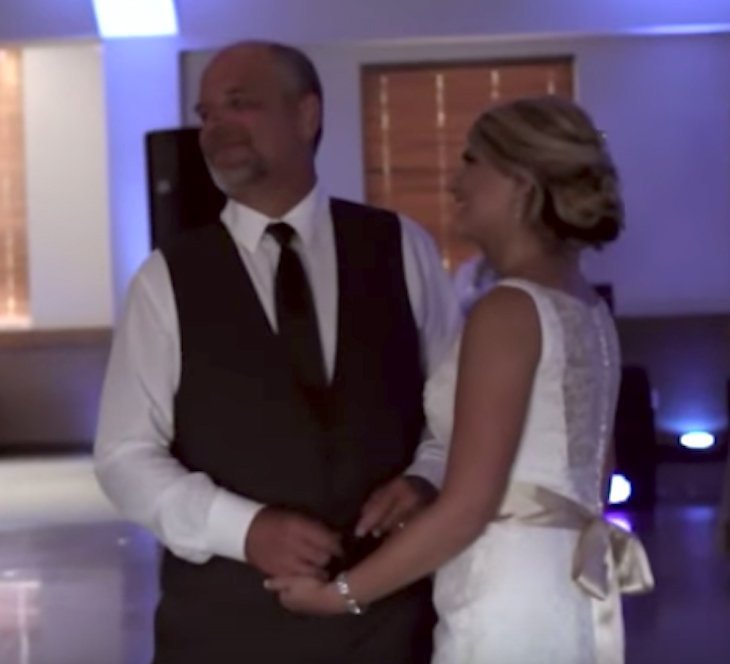 Source: YouTube/Inside Edition
Playing on the projector was Julie's pre-recorded signing of the lyrics to the famous songs. She recorded the entire song's lyrics in sign language just so that her father could understand the words and how special that day was for her.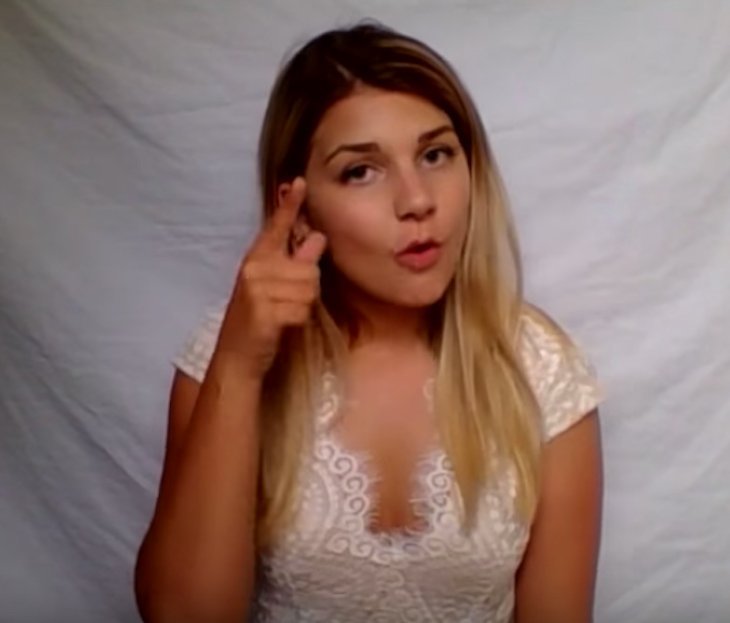 Source: YouTube/Inside Edition
He was so transfixed in the lyrics to the song that at one point he stops dancing altogether and simply keeps on staring at the projector screen. Definitely, his daughter's brilliant idea made him feel more involved and included in the special moment.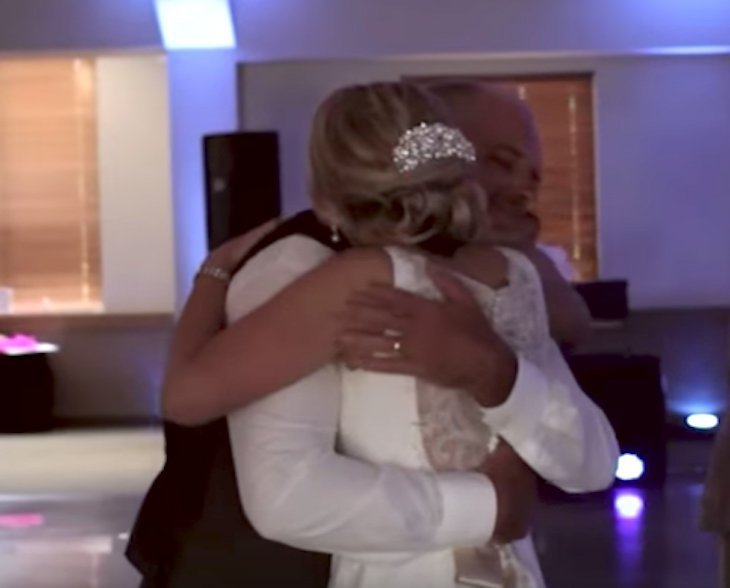 Source: YouTube/Inside Edition
As the song reached its conclusion, Julie's father was visibly in tears, completely overwhelmed by emotions. Struggling to compose himself, he took his daughter in a warm embrace as if expressing her his gratitude.
"He looked absolutely shocked. He was grinning so much, and he just looked like he was in awe. At the end of the song, he couldn't keep it in anymore and he was crying," Julie told the Inside Edition.
Meanwhile, the report from Inside Edition also suggested that Julie's parents were born deaf due to Rubella Measles outbreak in the 1960's.
Because of this, she learned sign language even before she learned how to talk. Surprisingly, she stated that she even dreamt in sign many times.
Please fill in your e-mail so we can share with you our top stories!