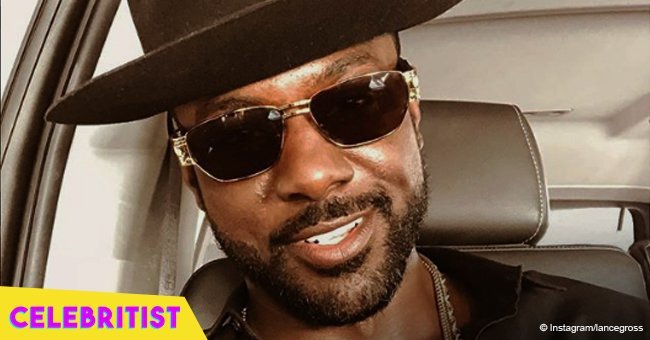 Lance Gross shares picture of newborn son resting on his chest amid colorism debate
Lance Gross is not letting anyone's opinion stand in the way of personal bonding with his son. The actor shared a picture of himself reclining on a chair, with his infant son, Lennon, resting on his chest. The proud dad captioned the photo "LL," referring to his son's names: Lennon Lorin.
A couple of days ago, Lance had come under fire after he posted a photo of his son with the caption:
"LL Kool G my little man's color is comin' in nicely! I'm hyped!"
Social media users came at him with accusations of colorism, implying that the actor was not comfortable in his skin. Lance took to Instagram again to share a response:
"Two things I'm proud of is the ability to smile through any situation and the rich melanin that layers my body! For my daughter or son to share that blessing makes me overjoyed. Miss me with the self hate cause those opinions and assumptions are invalid."
This is not the first time Lance has been accused of colorism. When Lance married his light-skinned wife, Rebecca Jefferson, in 2015, there were those who said he had a bias for lighter skinned women as against their dark-skinned counterparts.
Lance also addressed the speculations in his reply. He acknowledged the fact that the colorism discussion was causing more harm than good, specially on social media platforms:
"While I owe no explanation, I do feel the need to say this colorism topic is setting us back more than you realize (especially on social media)."
"Colorism exists, yes, but y'all not about to label every dark skin Black man who is in a relationship with someone lighter complexion under that bus. I chose love not skin tone."
37-year-old Lance and his wife, Rebecca, welcomed their son, Lennon Lorin Gross, on July 10. The couple also has a three-year-old daughter, Berkley Brynn.
Please fill in your e-mail so we can share with you our top stories!