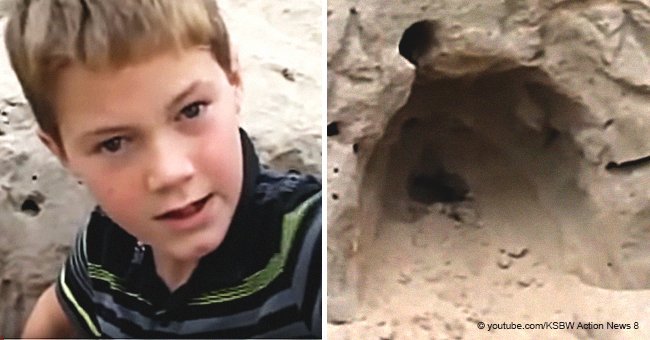 11-year-old boy playing on a beach discovers little girl buried alive in the sand

A 5-year-old girl was trapped under a pile of sand for several minutes and would have died if it weren't for a smart and brave 11-year-old boy.
Connor Fitz-Gerald was playing with a couple of friends at the Marina Dunes, in California, when he happened to spot an abandoned backpack on the floor.
According to KSBW Action News 8, he immediately glanced at the wall of sand beside him and started digging and his action ended up saving Alyssa Bostic's life.
The little girl was playing by herself at the beach, digging caves out of the sand dunes, when she decided to enter one of them, after which the cave collapsed.
Please follow us on our Twitter account @amomama_usa to learn more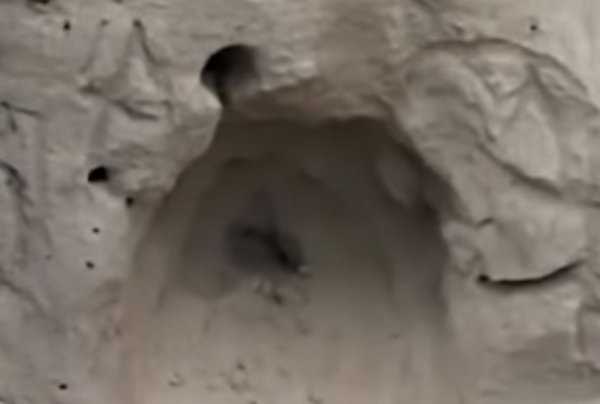 Source: Youtube/ KSBW Action News 8
LUCK PLAYED A CRUCIAL ROLE
She became trapped under the weight of the sand and wasn't able to free herself. Her parents weren't nearby and, luckily for her, Connor happened to be passing by when he noticed that something was wrong.
As he messed around with the sand, he realized that there was someone under it. His heart started racing and he looked around in a panic, but there were no adults around.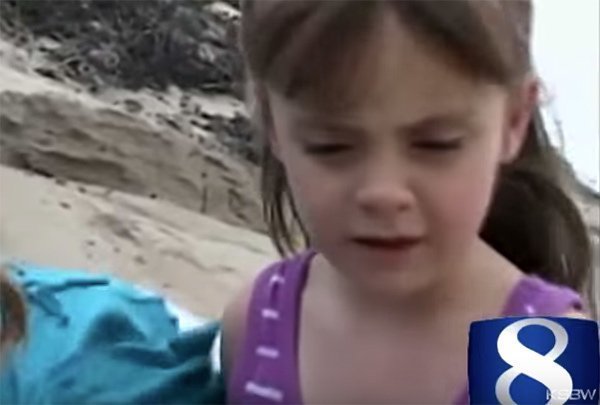 Source: Youtube/ KSBW Action News 8
IT ONLY TAKES A MOMENT TO BE A HERO
Then and there he knew that he had to take matters into his own hands, so he tried to guess where Alyssa's head would be. Connor was able to find it and noticed how her eyes, nose, ears and mouth were covered in sand.
Alyssa was unconscious but, even though Connor didn't know how to properly perform CPR, he managed to bring the girl back to life thanks to what he learned from watching shows such as NCIS.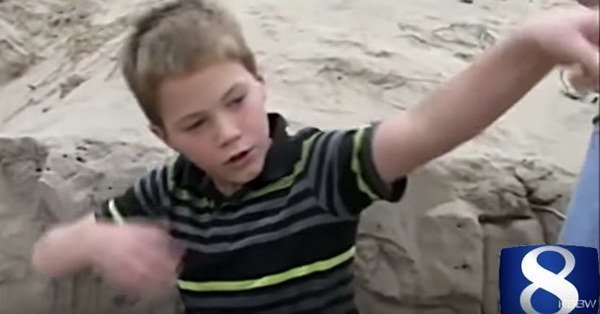 Source: Youtube/ KSBW Action News 8
Soon, the 5-year-old's parents arrived at the scene and a team of paramedics was called. According to them, if it weren't for Connor's quick thinking, the incident could have been fatal.
THERE IS A HERO IN ALL OF US
Earlier this year, a 9-year-old boy named Dominick Pownall also became a hero by saving his two newborn siblings, Giovanni and Santino, who were diagnosed with Chronic Granulomatous Disease.
CGD is a very a rare immune disorder that makes it difficult for the body to fight off certain infections and Dominick helped his brothers by undergoing a bone marrow transplant.
Please fill in your e-mail so we can share with you our top stories!