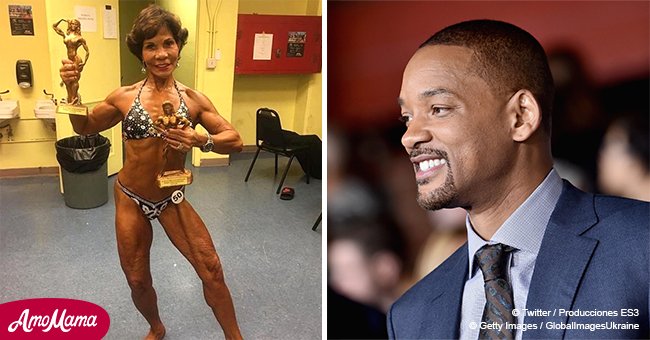 Shredded 72-year-old bodybuilder calls out Will Smith to a push-up contest
Jada Pinket Smith has found a new friend through Instagram who already challenged her husband, Will Smith, to a push-up contest.
That friend's name is Josefina Monasterio, or Dr. Josefina, as she likes to be called. The 72-year-old bodybuilder started her journey 13 years ago.
According to TMZ, Jada recently took to her Instagram account and shared a video of Josefina, who is in such good shape and is confident that she can do more push-ups than Will.
Initially, fans of the actress mistook Josefina for her mother, Adrienne Banfield-Jones, but the record was set straight with a quick FaceTime hookup.
It is not every day that one sees a 72-year-old bodybuilder. Josefina is quite proud of that and takes her intense regime seriously.
She recently published a book to inspire others to achieve their goals. It's titled "Vibrant at Any Age," and is based on her lifelong journey to self-improvement.
As a child, Josefina did gymnastics and graduated with a physical education degree. After that, she obtained a Masters degree in Education and a Ph.D. in Adult Personal Development.
After spending many years as a teacher, Josefina started to train when she met a man named Steve Pfiester, who offered to teach her. That was the start of her new passion.
Every day, Josefina wakes up at 3 am to read the Bible, meditate and pray. She then goes for a 3-mile walk and a 3-mile run, as well as yoga, a swim at the beach, and a trip to the gym after 10 a.m.
She has entered multiple bodybuilding competitions in the past. Will, who played the role of Deadshot in "Suicide Squad," is bound to have a rough time if he accepts Josefina's challenge.
Please fill in your e-mail so we can share with you our top stories!