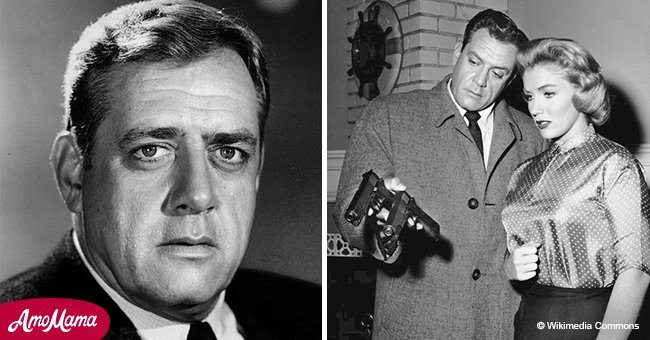 'Perry Mason' star Raymond Burr hid his real sexuality and lived a life of lies

In an era where people were severely criticized for being gay, the actor did everything he could to hide the fact his true sexuality.
Raymond Burr was gay, but it was not a fact he was prepared to let the public know. Instead, he kept creating stories about his past, inventing dead wives to keep up the charade that he was straight.
Burr had a difficult life from an early age, as he was overweight, and was often the victim of bullying. Other children used to call him 'fatso' because he couldn't ride horses at the school since he was too fat.
As a result, he was seen wandering off alone several times feeling sorry for himself and staring at flowers rather than engaging with his classmates.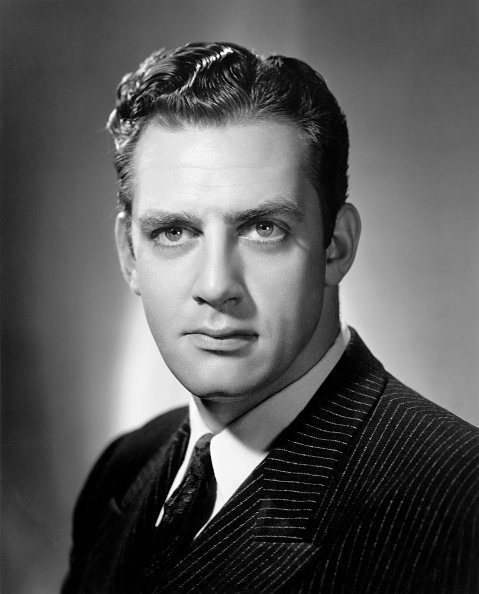 Source: Getty images
He was very young when his father left the family, and he and his mother were left in charge of raising his two younger siblings.
Thankfully for him, he found his niche acting in school theater productions, and later went on to study at the famed Pasadena Playhouse when he completed his high school years.
After that, he joined RKO studios and got his very first role in 1946, portraying a man in a prison in the film "San Quentin."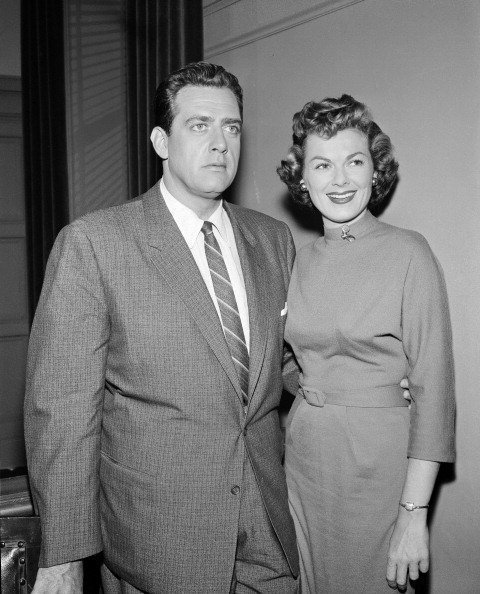 Source: Getty images
Even though Burr was talented, he kept lying to his friends, saying that he had traveled the world five times, that he had received a Purple Heart in World War II, and that he taught at Amherst and Columbia universities.
However, the truth was a very different picture. He never served in the military, he never taught at any university, and he had very limited travel experience.
One of his biggest lies, though, was the one that claimed that his wife, Annette Sutherland, died in the same plane crash that killed Leslie Howard in 1943.
If that wasn't enough, he also spread the story that he had had a son who had died of leukemia and a second wife who was dead, as well.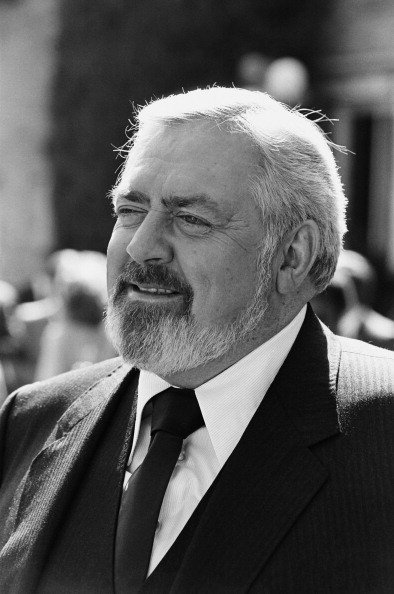 Source: Getty images
The truth is that he was married only once to an actress named Isabella Ward in 1948, but the relationship ended quickly.
His tragic backstory gave him good reason to shield his personal life from the press, something he was very good at doing. But in 1961 people discovered that he had slept with a man dressed like a woman, and he feared his sexuality would be discovered.
Fortunately for him, it was believed that some random man had deliberately sought to fool him by dressing that way to entice him into having sex with a man he believed to be a woman.
While he kept his sexuality private to the prying eyes of the public, in reality he had been in a romantic relationship with Robert Benevides for many years before his death. The couple on the "Perry Mason" set in 1957, and were together until Burr died in 1993.
Please fill in your e-mail so we can share with you our top stories!