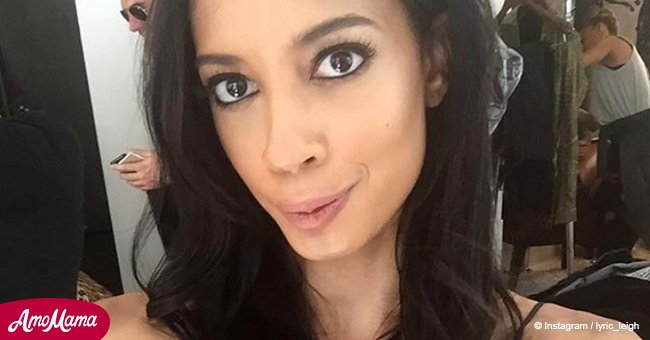 'Pregnant' reality star found dead at 26
Lyric McHenry was an internet star and worked on the "Rich Kids of Beverly Hills" spinoff, "EJNYC." On Tuesday she was found dead in New York City.
It's suspected that her death was drug-related as she was found with a bag of cocaine. She was also found with no pants on.
Lyric McHenry, 26, is the reality star who appeared and worked on EJ Johnson's E! series "EJNYC." She was found sprawled out on the sidewalk above the Major Deegan Expressway at Undercliff Avenue and Boscobel Place in Highbridge.
McHenry was found at about 5 a.m. and was 20 weeks pregnant at the time. The star was only dressed in a pajama top, no pants, and her underwear.
For more on this story go to our Twitter account @amomama_usa. Sources said she had no visible injuries except bruised knees.
A small ziplock bag containing cocaine was found on her. This has led the police to suspect that she might have suffered a drug overdose.
McHenry was rushed to the Bronx-Lebanon Hospital, where she died. Police are investigating how she ended up on the sidewalk.
Hours before she was discovered, the star posted videos on Instagram. She was seen partying at the Frederick Hotel, the SoHo Grand, and Dream Downtown in lower Manhattan.
Her final clip showed her blowing a kiss to the camera about 1 a.m., with her arm around a young man. She turned 26 on August 6.
An autopsy has been scheduled to determine her cause of death.
"This is so devastating. She just was such an amazing person. She's one of my best friends from college. She was special, and she made others feel special," Maya Humes, who attended Stanford with McHenry said.
George Smith, a Bronx resident who lives close to the site where McHenry was found questioned how she ended up there.
"She shouldn't have been on this block at nighttime," he said. "I'm a man, and I wouldn't walk down here by myself. That's a fact."
Please fill in your e-mail so we can share with you our top stories!