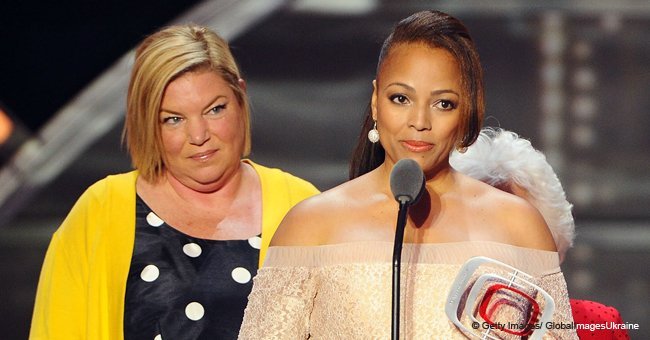 Kim Fields and Mindy Cohn come together for funeral of 'Facts of Life' costar Charlotte Rae
Two from the "Facts of Life" cast, Kim Fields and Mindy Cohn, made it to their co-star, Charlotte Rae's funeral. Both actresses gave eulogies at the memorial service.
Fields and Cohn recently reunited to bid their beloved co-star, who they treated as their second mother, their last farewell.
The two former child stars were present at 92-year-old Rae's memorial service.
She used to play the role of Mrs. Garrett on the hit sitcom, which aired from 1979 up until 1986, on NBC
Follow us on Twitter at AmoMama USA for more details and updates.
As revealed by Yahoo Entertainment, only Cohn and Fields were the only original cast members of "Facts of Life" present at the service.
Cohn posted a snippet of her eulogy on Instagram and said that it was her "final love letter to Charlotte."
She wrote, "It was more emotional than anticipated. I'm wearing a scarf that was Char's. We were all gifted one from the family before the services started."
Fields also shared a video of her speech and was also seen wearing one of Rae's scarves.
The pair's other co-stars, Lisa Whelchel and Nancy McKeon, were not mentioned during the memorial service, but Whelchel had written an essay for the Hollywood Reporter. She shared in the article that she had contacted her former co-stars after she learned of Rae's untimely demise.
Whelchel wrote, "What was most meaningful to me in processing this is realizing that we were a little family. Especially when you grow up together — and she was such a big part of those growing-up years — we need each other right now to process this."
She added that they would all make an effort to reunite to reminisce about their special moments with Rae and memorialize the late actress.
Cohn played Natalie Green on the show, while Fields starred as Tootie Ramsey. As for Whelchel, she played the role of a rich girl named Blair Warner.
Right after Rae's death made headlines, many celebrities, notably her former co-stars, took to social media to express their grief over her passing. One of those stars was Cohn.
Please fill in your e-mail so we can share with you our top stories!