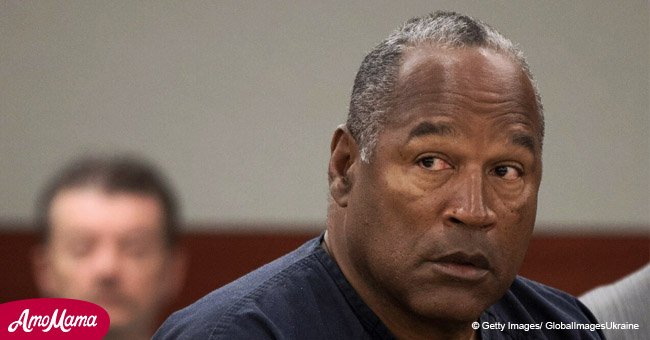 Here's what O.J. Simpson's kids are up to today

O.J. Simpson made headlines in 1994 when his second wife, Nicole, was murdered along with her love interest, Ron Goldman.
O.J. had two children from his previous marriage to Marguerite Whitley, Arnelle and Jason; and two children with Nicole Brown, Sydney, and Justin.
He was charged with two counts of murder in the first degree, and it soon became the court case of the century. However, O.J. was acquitted.
Read more on our Twitter account, @amomama_usa, and scroll down to see what became of O.J.'s children.
Throughout the court case, his older children stood by his side, with his eldest daughter Arnelle even testifying in court on her father's behalf.
ARNELLE SIMPSON
Arnelle is 49 years old today, and a corrections officers said that O.J. is close to his daughter. He moved in with her after being released from prison back in October 2017.
As an adult, she handled her father's financial affairs and made headlines a few years ago for being a "shopaholic" who spent her father's riches.
JASON SIMPSON
As reported by Inside Edition, the 47-year-old Jason, O.J.'s second child with Whitley and his eldest son, plies his trade as a chef in Atlanta.
Before becoming a chef, he wanted to follow in his father's footsteps and pursue a sport's career. Instead, he turned the culinary arts.
SYDNEY SIMPSON
The 32-year-old Sydney stayed out of the spotlight for most of her life. She studied at Boston University and obtained a degree in sociology before starting a business venture called Simpsy LLC.
Sydney owns several properties around Florida and can boast with a real estate portfolio as well. Like her brother, she also worked in the hospitality industry.
JUSTIN SIMPSON
O.J's youngest living child, Justin, is a realtor in South Florida who aims at "giving his clients the competitive edge."
Justin is 30 years old and values his privacy. He was only six years old when his mother died, and was spared most of the media frenzy surrounding his father's court case.
AAREN SIMPSON
O.J also had a fifth child, born in 1977 while he was still married to his first wife. Unfortunately, Aaren drowned in the family's home just one month short of her second birthday.
She was rushed to the hospital, but it was too late. Read more about it in "O.J. Simpson lives his life grieving after daughter died in a tragic accident."
Please fill in your e-mail so we can share with you our top stories!