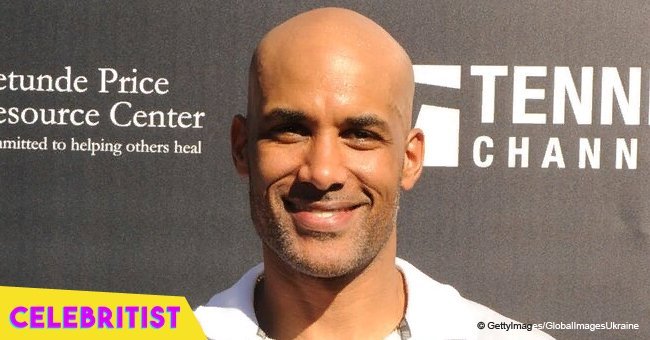 Boris Kodjoe's photos of his white mom & black dad reveal their striking resemblance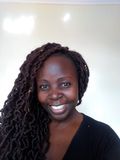 Boris Kodjoe proudly displayed his mixed roots for all to see, but what made his posts very special was the heart-melting messages he shared with the photos.
Boris Kodjoe took to his Instagram to share some pics of his late parents, who were in an interracial relationship and have incredible backgrounds.
His father, Eric Kodjoe, was a Ghanian immigrant that came to America looking for a better life. He was also a doctor that, according to Boris, was never taken seriously on his craft despite being the head of his department, because of his skin color.
Kodjoe explained in his caption that:
"He endured endless racially motivated abuse even as the head of anesthesiology at his hospital. Other doctors questioned his abilities, patients refused to be examined by him. But he kept going, kept helping people, kept saving the lives of those who wanted him to go back to his country."
The "Code Black" star took the opportunity to send a message to president Donald Trump about immigrants using his father as the perfect example.
"Most immigrants are looking for basic human rights for their families, a purpose in life, and a way to contribute to society," he wrote, and added, "they are extremely hardworking and intent on earning their place at the table."
Fans immediately took to the actor's comment section to share their thoughts on his words and the pic of his dad.
One user wrote "Here, here! Your dad sounds like an amazing man and an asset to any country who had the privilege to have him," and another added:
"I love when our people of color are pride where they are from. Your ancestors contribute to what you are to day. Never let no one disrespect your heritage. Your dad was a great man, he open doors for other Doctors.
As for Boris' mom, she was a beautiful German woman named Ursula. Her grandmother and Boris's great-grandmother was Jewish and died in the Holocaust. Her mother, Boris's grandma, survived the war by hiding, thus giving her family the chance to continue the legacy that now rests on Kodjoe's shoulders.
The 45-year-old shared a heartfelt message to his late mother, writing:
"You gave me confidence, a sense of self, and a home I could always come back to. Thank you for trusting me enough to let me fly out into the world."
He added that he never knew how hard it was to be a parent until he became one.
Boris shares daughter Sophie Tei-Naaki and son Nicolas Neruda with wife Nicole Ari Parker.
Kodjoe ended his heartfelt post with some sweet words, "I love you, mom. Alles Gute zum Muttertag."
The last phrase translates to "Happy Mother's Day."
Please fill in your e-mail so we can share with you our top stories!