Remember Grady's grandson in 'Sanford and Son'? He's now 58 & looks great
Haywood Nelson is better known for playing the role of Dwayne Nelson in the first African American teen sitcom that was produced for TV, "What's Happening!!"
Happy 58th birthday to Haywood Nelson!! Watch him play Dwayne Nelson on What's Happening!!, weekdays on #AntennaTV. What's your favorite #WhatsHappening memory? #heyHEYhey pic.twitter.com/W9UwoT8f7i

— Antenna TV (@AntennaTV) March 25, 2018
Nelson started his acting career in the industry making commercials as a child until eventually, he landed his first role in the soap opera "As The World Turns." He later got a role in "Mixed Company," which then led to him making an appearance on "Sandford & Son" as Haywood Marshall, Grady's grandson.
At 15, he joined the main cast of the spin-off "Grady," where he gave life to Marshall for ten episodes before the series was canceled. A year later, he was part of the cast of "What's Happening!!" where he played the good-natured and shy Dwayne Clemens Nelson.
#HappyBirthday to #HaywoodNelson who played the role of Dwayne in #WhatsHappening!! & #WhatsHappeningNow!!, btd 1960. pic.twitter.com/jgzKoKlV0n

— Silver Age Television 📺 (@SilverAgeTV) March 25, 2014
Haywood became a heartthrob among the fans of the series at the time, which made him one of the first teenage idols of his generation. He made his return as Dwayne in the sequel "What's Happening Now!!" which focused on the lives of the original characters as adults.
He also appeared in the series "Kojak," "The White Shadow," "Evilspeak," and "Dragnet," which was his last appearance on TV before he started to work behind the scenes. Until 2014, he worked in the production of network talk shows, TV shows, and interview programs.
#HappyBirthday to Haywood Nelson! pic.twitter.com/F3M4fTEIH0

— TV One's Unsung Is Back! (@tvonetv) March 25, 2017
He has been married three times and according to some reports. His last wife, Khnadya Skye, is related to the Royal Family of Saudi Arabia and Dubai. These days Haywood works as the main point advisor in Skye's company, SkyeWood, an oil/petroleum technology corporation.
Nelson is also reportedly part of the controversial Church of Scientology, which is reportedly a cult that focuses on the path of the individuals to reach a complete understanding of one's true spiritual nature and relationship with the entire universe.
On the webpage What Is Scientology? The actor is quoted talking about the significant changes that joining the group brought to his life. He said:
"Prior to my knowledge of Scientology and the many tools and technology it makes available, I was extremely busy, going everywhere at a snail's pace. I was playing hide-and-seek with myself, a very frustrating game. But that game is over and the frustration that accompanied it is handled."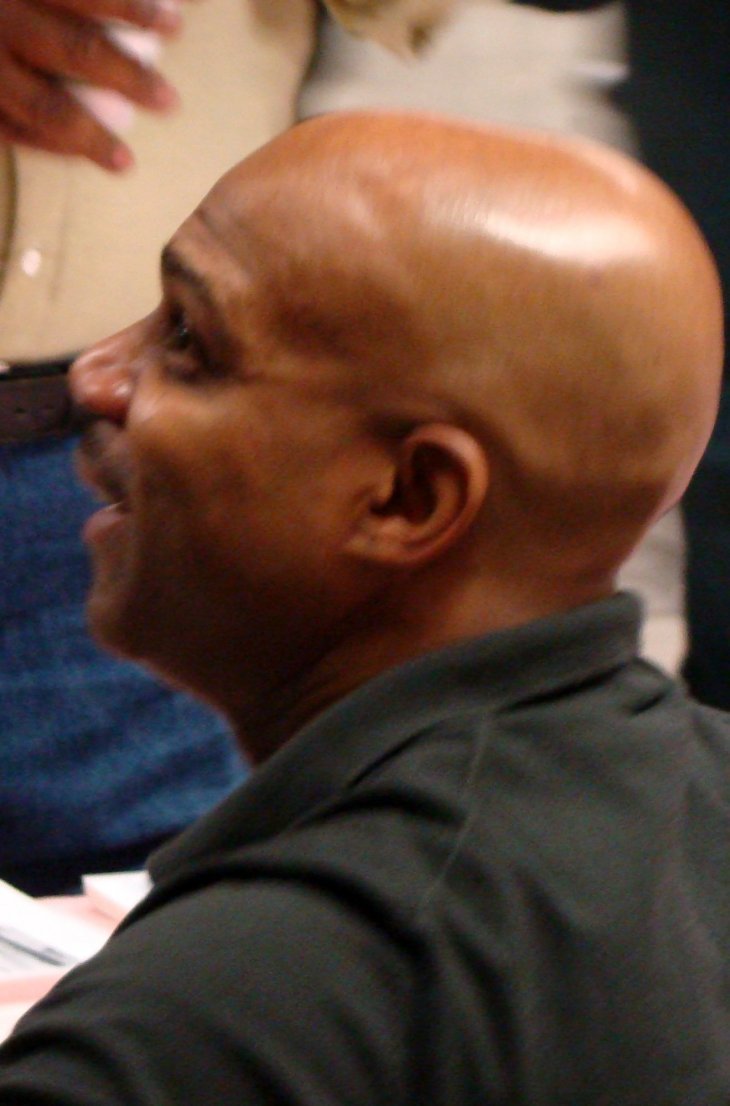 And continued:
"Scientology allows me to have certainty about what I know. Personally and professionally, there's no more guessing about how to be. I calmly point and click. I know that I have hit the mark. Now I am free for the most important thing about me: creativity. What I want is a matter of choice – my choice. How I get it is a matter of 'trust Scientology'."
So cool hangin out with @haywoodnelson --I loved "what's happenin" as a kid. #gdny "good day New York" pic.twitter.com/D6FZVC04vX

— Brian Boitano (@BrianBoitano) January 14, 2014