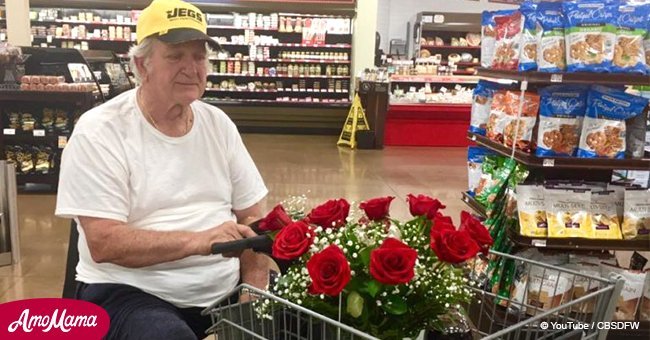 Stranger helps elderly man celebrate late wife's birthday after seeing flowers in cart
Gregory R. Johnson noticed an elderly man with red roses and a birthday cake in his cart. He would soon learn that the birthday celebrant was for his late wife.
Johnson stood beside the elderly man, who was in a shopping wheelchair, at the counter at his local Kroger supermarket in Greenwood, Indiana.
Curious about who was the celebrant, Johnson started talking to the old man and discovered that the cake was for his wife who died five years ago.
In a Facebook post, Johnson revealed that the old man had kept the tradition of celebrating his wife's birthday even though she was already gone.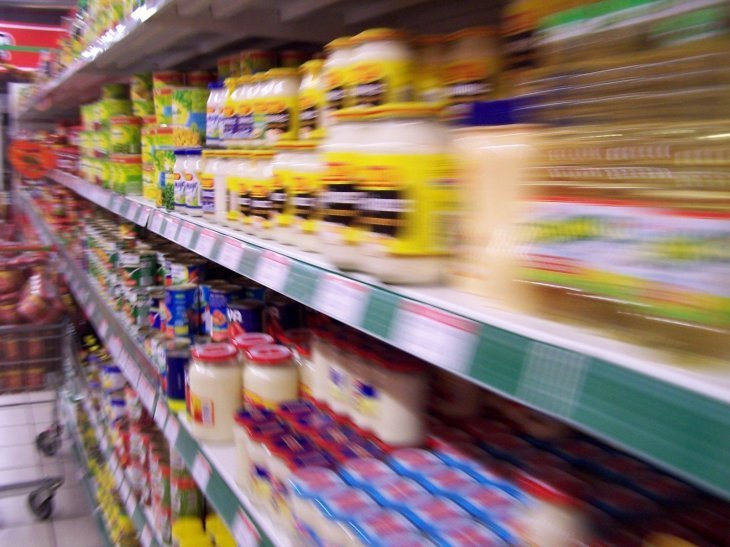 Source: Freepik
Follow us on Twitter at AmoMama USA for more viral stories and updates.
When Johnson first approached the man, he immediately noticed how sad he was. He soon felt the need to have a conversation with the man who was celebrating his wife's birthday alone.
On the Facebook post, Johnson said that the old man named Jim told him he was going home to put the roses on the table and slice two pieces of birthday cake to eat with his wife.
Speaking with CBS News, Johnson said, "My heart just broke. I was just devastated and he looked completely broken. And I knew that I wanted to do whatever I could in that moment to take his mind off of his heartbreak."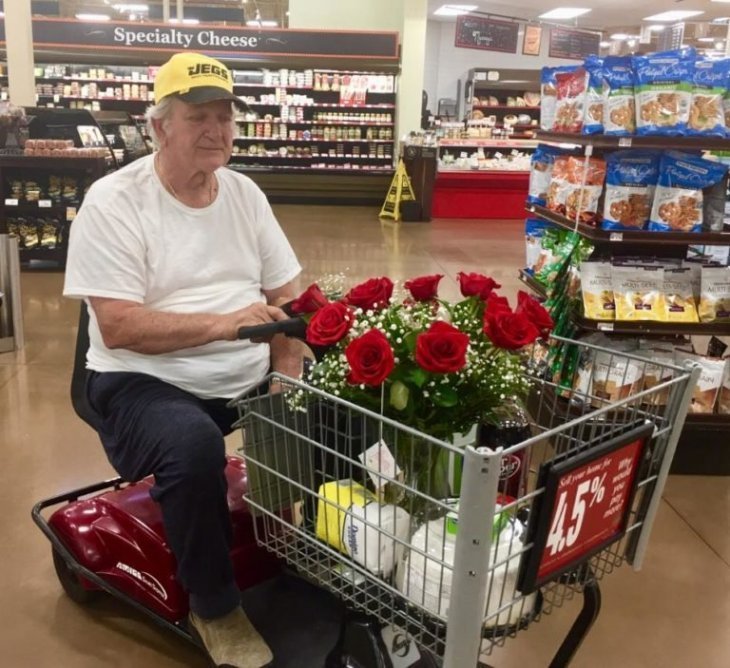 Source: Inspiremore
Johnson noted that getting Jim to talk and reminisce about his wife somehow made him feel better.
Jim told Johnson about his wife, Gloria, whom he was married to for 53 years up until her death.
The old man said they met in high school. Gloria was a cheerleader of his rival school's basketball team, while Jim was a star player in his.
Jim said they had just beaten Gloria's team when he asked her to watch him play the following night. Gloria agreed, and the couple had been together ever since.
Before they got too deep into their conversation, the store manager at Kroger asked Jim to take a photo with his flowers. The picture was going to be placed at the market's bulletin board, which was an annual tradition.
Later on, after an hour and a half of chatting with each other, the manager asked Johnson and Jim to have their picture taken together.
Talking about the second photo, Johnson wrote on his post, "Now there was a grin on his face where in the earlier picture, a sad defeated man was photographed with his roses and birthday cake. He was happy in the moment."
After their heartfelt conversation, Jim invited Johnson to come back to his home with him so they could both celebrate Gloria's birthday. Johnson was nothing but honored at Jim's request and happily obliged.
Meanwhile, a wife surprised her husband on his 50th birthday when his two sons, who are both U.S. soldiers, came home to celebrate his special day.
Please fill in your e-mail so we can share with you our top stories!