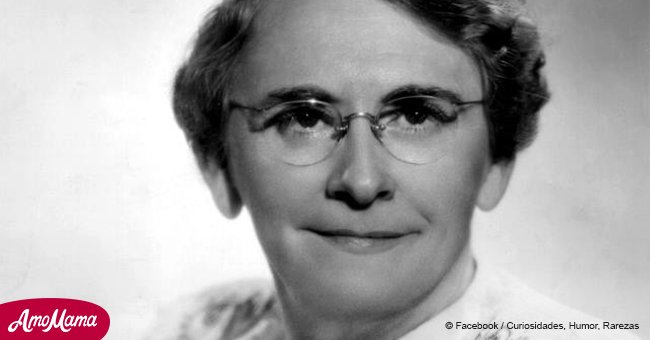 The story of Georgia Tann, a woman who stole children from the poor to give to the rich

Georgia Tann led an organization that snatched babies off the streets, from day-care centers, church basements or hospitals.
As reported by All That's Interesting, the Memphis branch of the Tennessee Children's Home Society would drop these stolen children into dismal orphanages or sent to a new family.
This dark handiwork by the supposedly charitable organization victimized 5,000 children from 1924 to 1950. Most of these children would never see their birth parents again.
Follow our Twitter account @amomama_usa to learn more and scroll down to watch the video.
Tann was the mastermind behind a black market for white babies; especially blond, blue-eyed ones. Poor southern families suffered from this syndicated crime for almost three decades.
Of the more than 5,000 children stolen by Tann's organization, it was estimated that about 500 died as a result of inadequate care, disease, and abuse.
The newborns suffered the brunt, and as many as 50 children died in a dysentery outbreak in 1945.
HOW THEY DID IT
One of Tann's strategies to steal babies for wealthy customers was to bribe nurses and doctors in birthing wards.
These nurses and doctors would lie to the parents, telling them that their babies had been stillborn.
Without much trouble, Tann's organization was also able to steal babies born in prisons and mental wards.
They also had agents who grabbed older children off the street. These children were later told that their parents had died.
The organization falsified adoption records and destroyed any trace of these children's origins.
A LUCRATIVE SCHEME
Tann and her cohorts earned hefty sums from this scheme.
The organization would earn as much as $500 (nearly $70,000 in today's money) for every child adopted by couples from places such as New York and Los Angeles.
Tann preyed on low-income families, believing that they already had many children and did not have the necessary resources to search for their lost children.
If a family sought the help of authorities, Tann got protection through her friendship with powerful people.
These shocking crimes were brought to light in Lisa Wingate's novel, "Before We Were Yours."
Please fill in your e-mail so we can share with you our top stories!