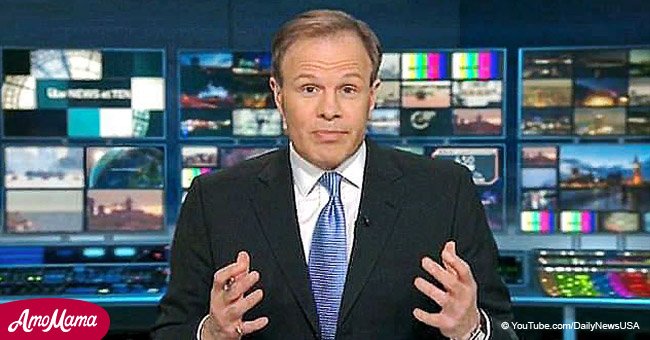 News anchor Tom Bradby slammed for pun-filled report on tragic Genoa bridge disaster
ITV newsreader Tom Bradby made a pun as he reported about the Genoa bridge disaster, sparking public outrage.
The 51-year-old News at Ten presenter opened his news report with a jokey comment despite the fact that at least 39 people died in the tragic collapse of Morandi Bridge in Italy on August 14, 2018, as reported by Mirror UK.
"How often have all of us driven over a motorway bridge?" he asked viewers at the beginning of his report.
"Has it crossed your mind that it might actually fall down beneath you? Well today in Genoa, one did with devastating consequences," continued Bradby, who recently returned to the show after four months' sick leave for insomnia.
Follow us on our Twitter account @amomama_usa to learn more.
ONLINE BACKLASH
His joke shocked many viewers, who branded him as insensitive.
"Is it just me or is Tom Bradby's delivery on @itvnews totally out of sync with the headlines he's reading out! Absolutely ridiculous tone for the Genoa tragedy," Mark Richards posted on Twitter.
"I'm not one to sign a petition but can someone start one to get @tombradby off @itvnews because that into to the motorway disaster in Italy was disgusting," tweeted Dan Patrick Joe.
Claire Grace wrote: "Wrong tone, wrong delivery, you got this totally wrong. People have died in a disaster. Where was the empathy? Delivered like a funny segment at the end of the programme!"
HEART-BREAKING TRAGEDY
Italian Prime Minister Giuseppe Conte has declared a 12-month state of emergency in the Liguria region in the wake of the motorway bridge's collapse.
Dozens of vehicles fell from a height of 45 meters in the Tuesday morning's collapse. There's a slim chance of finding more survivors underneath the bridge, according to rescuers.
But hundreds of firefighters and rescuers worked double time digging through the debris in the hope of locating survivors and bodies.
In the wake of the collapse, more than 400 people have been evacuated from the surrounding area.
Please fill in your e-mail so we can share with you our top stories!