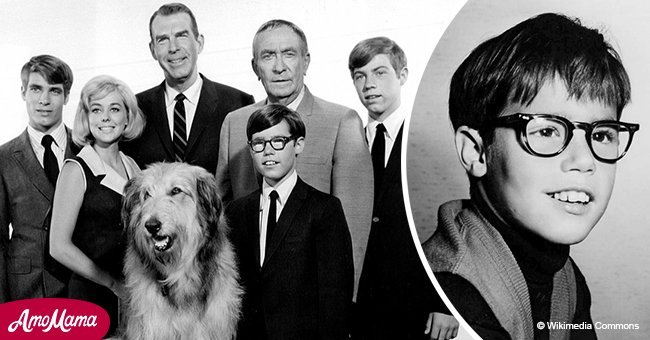 Remember Ernie from 'My Three Sons'? Here's how he looks 50 years later

The actor was one of the few celebrities who managed to successfully transition from an adorable child actor to a respected professional adult actor.
Barry Livingston was not even 10 years old when he first rose to fame when he was cast as a regular on "The Adventures of Ozzie & Harriet" back in 1960.
His character was also named Barry, as with many of the other actors and their characters on the popular sitcom. The show was based off a radio show of the same name.
Livingston appeared on eight successful episodes from the hit sitcom. From there, he was added to the cast of another well-loved series, "My Three Sons."
His older brother, Stanley, was also part of the cast of "My Three Sons." He was playing the third of the "Three Sons," and his character was named Chip Douglas.
The younger Livingston, however, was not cast as Stanley's blood relative on the show. Rather, Barry was Ernie Thompson, a young child who was close to the family and eventually adopted by the Douglas clan.
Barry remained on the show until the end of the series in 1972.
When a long-running series ends, most child actors on the show take their final bow and leave the spotlight. Livingston, on the other hand, carried on working on the small screen.
Over the next few years, he made a number of appearances on popular series, including "The Streets of San Francisco," "Police Woman," "Simon & Simon," and "Hart to Hart," He also played a physician on "Doogie Howser, M.D." and on "Ally McBeal."
Throughout his career, he was cast in many guest roles, taking on the personas and careers of a myriad of different characters, including doctor, lawyer, teacher, and father.
Last year, Livingston appeared on television again after landing a role in "The Middle" and "Angie Tribeca." In October 2017, Livingston once again visited CBS, his former home, and appeared in "Me, Myself & I."
The show is about the life of a man and his three phases in his life, each played by John Larroquette from "Night Court," Bobby Moynihan from "Saturday Night Live," and by one of the children from the horror film, "It."
Livingston's role was that of an older relative in one of the flashback scenes.
Please fill in your e-mail so we can share with you our top stories!