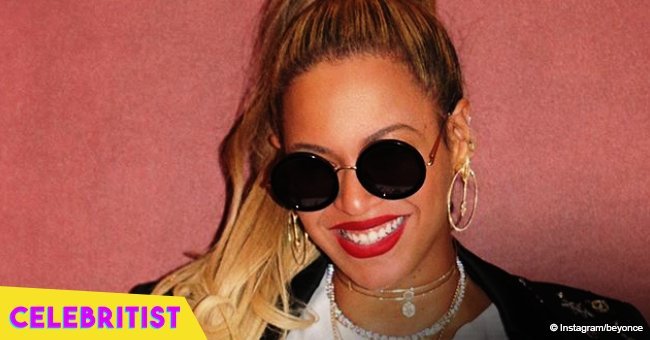 Beyoncé bonds with daughter Blue Ivy & the twins in behind-the-scenes Vogue video

Beyoncé has surprised most of her fans lately. She has done everything from releasing a new joint album with Jay-Z to talking about her heritage.
One of the most recent things she has done was being on the cover of September 2018's Vogue Magazine, what also represented the first time in the mag's 126 years that a black photographer shoots a cover.
Apart from those photos, a behind-the-scenes video from that shoot was released wherein the amazing bond that Beyoncé, her eldest daughter Blue Ivy, and her twins Sir and Rumi have was shown.
The video begins with Blue holding a camera on the outdoor set and saying that she could "zoom in." After that, Beyoncé is shown with different outfits and in different poses similar to the photos in the magazine.
Later in the video, Blue is portrayed again playing around with a couple of friends and proving how good she could drive a cartwheel. There is a part of the recording in which Blue is seen playing with one of the twins in a close-up fragment.
A MOTHER AND HER TWINS
After that, Beyoncé is portrayed sitting while holding the twins, who were sitting on her lap. The proud mother even leaned down to kiss one of them. The video goes on showing Beyoncé with a big floral headpiece while posing in front of a white blanket.
Reaching the end of the recording, Blue is seen again. This time, the six-year-old girl was being held by her mother, and both of them were flashing their smiles. Finally, Tyler Mitchell, the photographer, is portrayed with a camera taking the final shots.
SIMILARITY WITH RIHANNA'S COVER
As Celebritist previously reported, the British Vogue cover was released only a couple of days before the one in the US, and the celebrity chosen was Rihanna. One of the most remarkable aspects of the photo shoots was that both women wore floral arrangements on their heads.
Apart from that, Beyoncé gave Vogue the first black photographer while Rihanna became the first black woman to be on the cover of British Vogue's September issue. Two striking and memorable coincidences.
Please fill in your e-mail so we can share with you our top stories!