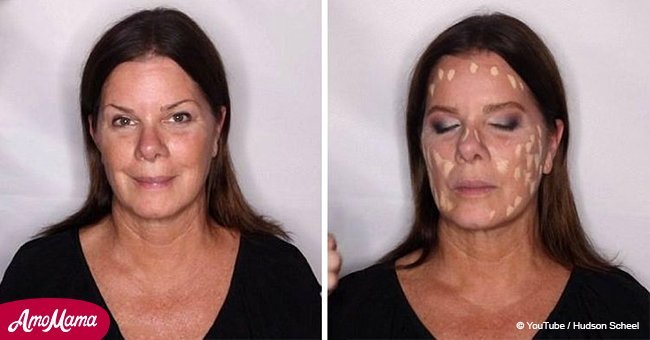 Woman gets a very glamorous makeover from her 14-year-old son and she looks amazing
Actress Marcia Gay Harden's 14-year-old son, Hudson Scheel, gave her an on-camera makeover for his YouTube channel.
Scheel recently launched his beauty YouTube channel and the actress decided to give her son an opportunity to show his talent.
In the video, Scheel starts off with Harden's plain face and gives it a dazzling red carpet look. All the while, he shows the viewers the products he used and the technique he adopted in using those products.
Harden revealed right at the beginning of the video that when Scheel brought her in for the makeup, she was in the yard with a 'weed-wacker.'
Follow us Twitter to learn more.
The video then shows Harden sitting without any makeup, her face shown up close on the camera.
Next, he explains to his audience that he was about to start with the eyes and the eyebrows and only then move onto applying the foundation. Harden is surprised at this order of doing things and inquires about this to Scheel.
The young makeup artist then replies that he will be using dark pigments so if they fall on the cheeks and mix with the foundation, it might "look really bad."
He fills in her eyebrows and then primes her eyelids with concealer as a base, which he blends with a BeautyBlender.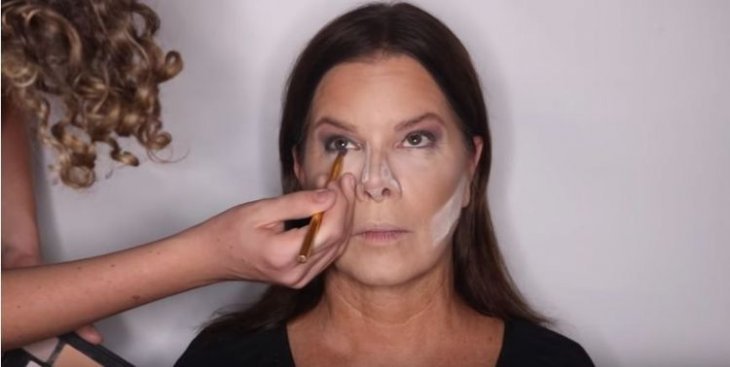 Source: YouTube/Hudson Scheel
For eyeliners, he uses UrbanDecay along her lash line and blends the shadow of different shades in an expert and experienced manner. Finally, after finishing up with a liquid liner, Scheel finally moves on to face makeup.
When Scheel is done giving her the glam makeover, she shows off her new look proudly on camera. "I love it. I'm really happy, you did a great job. All my makeup artists are gonna hate you!" she is heard telling her son.
Right before the end of the video, Harden's parental instinct does kick in when she tells Scheel that he will not be allowed to post any videos when the school starts.
It is always amazing to see young family members showing their amazing talent and teaching their elders a new way of doing things.
Recently, Instagram star Tea Flego also surprised her fans and followers by giving her grandmother an impressive makeover.
Her outstanding transformed has prompted the internet-world to now call her grandmother the 'Glam-ma.'
Please fill in your e-mail so we can share with you our top stories!