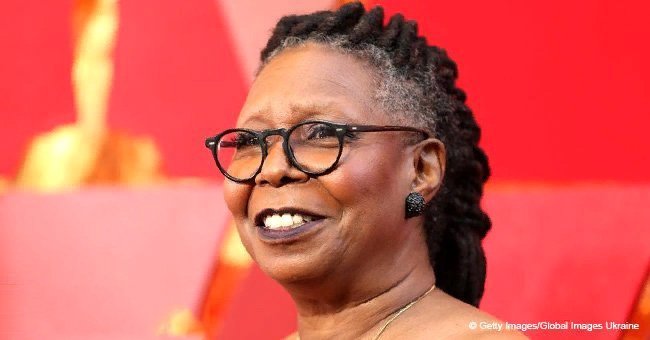 Whoopi Goldberg's great-granddaughter captures hearts in pink tutu in pic from her first recital
Whoopie Goldberg's adorable granddaughter is apparently headed towards the entertainment industry as well, having a knack for performing just like her famous grandmother.
The daughter of the American actress, Alex Martin, has three children with a husband that she divorced and eventually re-married. For the past six years since getting married in 2011, their relationship has gotten a lot better and it seems their relationship will be lasting for the rest of their lives this time. In June, the couple made sure to show off their pride given their little daughter's dance recital, where she wore a pink tutu with a matching bow on her hair.
According to Alex, this was her daughter's first recital and it seems like she has many more to come given her interest in dancing.
Her grandmother, Caryn Elaine Johnson, is known professionally as Whoopi Goldberg, an American actor, comedian, author, and TV host. She is a multi-award winning actress and is one of the few who has bagged an Emmy, a Grammy, an Oscar, and a Tony for her memorable projects.
At the time, she was the second black woman in history to win an Oscar award for an acting position. Her daughter, Alexandrea "Alex" Martin eventually followed her footsteps and became an actress and producer herself. It seems her granddaughter will also be enjoying the same fate in a few years, since as early as now, she is already being trained to become a stellar performer, and she seems to be liking it, too.
The 45-year-old has three children, daughters Amarah Skye and Jerzey, and a son named Mason.
Please fill in your e-mail so we can share with you our top stories!