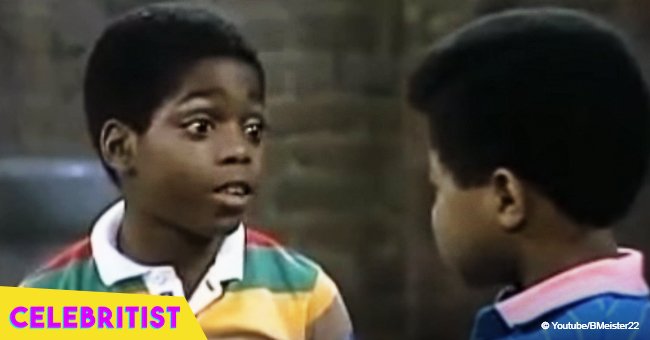 Remember Dudley from 'Diff'rent Strokes'? He's 47 and shares photo with his teen daughter
The American actor, film director, screenwriter, film producer, editor, photographer, and author was best known for two roles he took on in childhood, but is still involved in the industry today.
Shavar Ross, who played Dudley Ramsey/Dudley Johnson on "Diff'rent Strokes" and Weasel on "Family Matters," is 47 years old today. He has grown up a great deal from his early days on television, and even has a daughter heading into 8th grade.
Since his time on "Diff'rent Strokes," Ross has made appearances in a number of different popular series, including "Magnum PI," "Designing Women," "Amen," "Growing Pains," "The Fresh Prince Of Bel Air," and "Chicago Hope."
He has also appeared in a few television movies over the years.
Ross has two children, a son named Seven Shavar, and a daughter named Chelsea.
Back in February, just before Chelsea's birthday, he took to Instagram with a beautiful photo of her, where he explained in the caption that she had told him she had learnt to do her eyebrows, and his overprotective dad instincts instantly kicked in.
"Lemme go buy some baseball bats for...#demboys. MmmHmm...#LouisvilleSLUGGER! LOL," he wrote.
The selfie, which had been taken by Chelsea, had a heart filter, with a number of the fluttery pink symbols flying about like a crown on her head. She wore a plain white Vans t-shirt with the logo in the corner, and a gold necklace with her name on it.
As promised, her eyebrows were expertly plucked, shaped, and filled in.
Chelsea has just started the eighth grade this fall, and Ross took to his social media account to share a photo of her with actor T.K. Carter.
Chelsea had been getting her hair done before the school year started, and she had chosen to go to the salon owned by Carter's wife.
In the caption, Ross shared his own connection to the actor as well.
"My first time on a big #movie #set was when T.K. invited my dad and I on the set of #DrDetroitwith #DanAykroyd. I was 12!! Love you back @mrcarteryall Lookin' good!" he wrote.
Please fill in your e-mail so we can share with you our top stories!