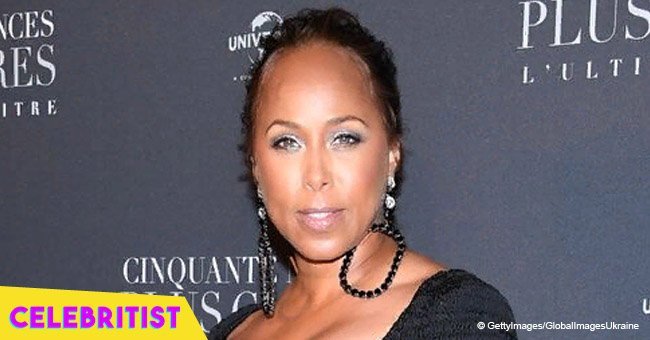 Marjorie Harvey clapped back at critics after being shamed for not buying parents a 'bigger' house
Mrs. Harvey visited back to Memphis to see her parents, and she took photos of her childhood home while relaxing with her parents. The backlash she received was immediate.
Marjorie Harvey, the wife of Steve Harvey, loves the good life that she and her husband have earned. However, they both came from humble beginnings and had never shied away from acknowledging that.
After Marjorie went back home a few months ago to visited her parents, she shared some photos of her childhood home on Instagram.
One of the photos that she captioned, "on the stoop," shows her at the front of a modest house, looking relaxed and content. Well, trolls didn't care about the authenticity of the image but rather tore into her for not getting her parents a bigger house.
"I'm mad Marjorie Harvey still got her parents living in the hood," commented one harsh critic.
Mrs. Harvey did not respond immediately but when she did she reminded the trolls that the value of a house is not the physical building, but the people that live in it. She explained that even if she wanted to buy her parents a bigger home, that would be an insult to her father's face because he's proud of the house where he built his lovely family.
Lots of Instagram fans found her answer classy and cheered her on in her zeal for authenticity. One commenter said:
"One of the best feelings is being home. Every creak in the floor tells a story. Some people may see a house, which is very different from a home."
"Older people will not leave the original house they built. They might do things to it but there are proud of what they did at the time not having much."
Marjorie is currently in Paris, France, after enjoying a beautiful summer vacation with her husband and some of their kids on the South of France and Italy sipping on champagne, riding on private yachts and enjoying the incredible sights of the Mediterranean Sea.
Please fill in your e-mail so we can share with you our top stories!