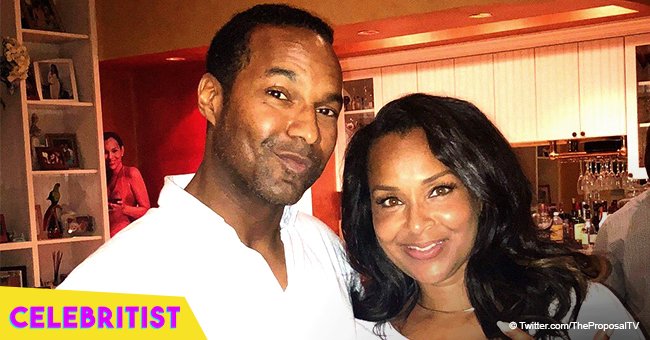 LisaRaye McCoy and her fiancé reveal why they're splitting up

Just a month after LisaRaye McCoy found her supposed husband on ABC's "The Proposal," she and her chosen fiancee Anthony have announced their separation.
It was only last month when LisaRaye expressed her happiness after finding a suitable husband on the ABC show. Anthony, a 44-year-old sales representative, and poet was the guy she chose to marry.
During the show, the actress shared that she has gone through the long phase of online dating and sharing stories over drinks, but it might be that she finally found her perfect match in the show.
"I've been married before, and it ended not so well. And you would think I would be tainted by that. Except it really made me go more towards love. I am looking for someone who's looking for that special someone. That really is a fan of love and believes in love."
At first, everything seemed okay for the both of them when it all started, with Anthony getting comfortable with his wife-to-be and the two of them spending a lot of time together as seen on their Instagram posts.
Eventually, Anthony proposed to McCoy in Chicago, as he promised on the show. It happened during a viewing party of the episode with their closest family and friends.
Everything was perfect at the start, with Anthony also being a divorcee and a parent. Meanwhile, LisaRaye was married twice, first to Tony Martin from 1992 to 1994 and Michael Misick from 2006 to 2008.
However, things have taken a sour turn after Anthony posted an announcement saying that he and his fiancee have separated. According to him, Lisa was set to go on Facebook Live to announce their split and to answer fan questions. While their relationship has come to an end, he reassures their fans that they did try and make it work and although they found out they were not compatible as a couple, they will continue being friends for life.
"Hello everyone, LisaRaye is going live on Facebook this afternoon to announce we're splitting up and to field fan questions. I'd like to say we did give it a good try and even though we've discovered we're not compatible as husband and wife; I know I've found a friend for life."
Bryant adds that he wishes "LRaye" nothing but health, happiness, and success in all of her future endeavors, and says he is confident that she will do just fine.
"I wish LRaye health and happiness and much success in all her future endeavors. I know she'll be bowling all strikes.. I'd like to thank The Proposal and it's producers for allowing me this opportunity. I haven't lost hope that love is still out there for me. Thanks for all the support from family, friends and fans; I couldn't have done this without you. Much love. AnthonyB"
Although they have parted ways, Anthony hopes that he will still find love and that the right woman will eventually come around. It's just that in this case, it seems that regardless of how much they work on it, he and LisaRaye are just not the ones for each other.
Please fill in your e-mail so we can share with you our top stories!