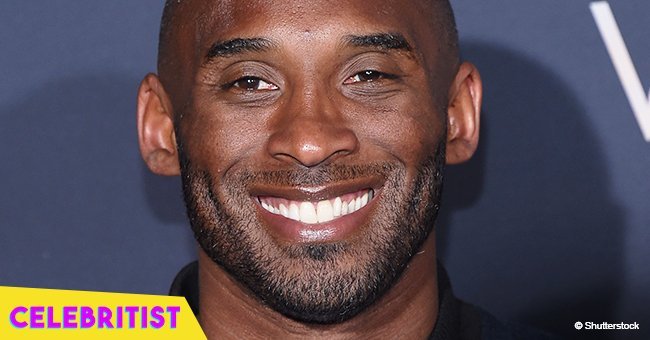 Kobe Bryant shares photo of daughter & Mexican-American wife with red lip showing their resemblance
Former NBA star, Kobe Bryant, shared a photo of his stunning wife and daughter posing by the famous Louvre Museum.
Kobe's wife, Vanessa Bryant, is known to keep a low profile despite being a basketball wife, but there's more to her than her Mexican heritage.
Despite bearing a visible difference in skin tone, Vanessa and her first daughter, Natalia, share an uncanny resemblance that even Kobe cannot ignore; he calls them twins.
The 15-year-old is pictured cuddling up to her Latina mother with the iconic Louvre Pyramid in the background.
The proud mother dons dark oversized sunglasses, tiny earrings, and bright red lipstick, while her mini-me wears her curly hair laid back.
Both are smiling at the camera, and it's good to see that, despite all that the Bryant family have been through, they're still a close-knit bunch.
The "LA Lakers" legend and Vanessa, who have been married for seventeen years now, have had their fair share of challenges.
The fact that the family unit still exists says a lot for their love and commitment towards each other.
KOBE'S PARENTS DID NOT ATTEND HIS WEDDING
For starters, the couple tied the knot in 2001 without Kobe's parents' approval. The senior Bryants could not fathom why they were marrying so early.
Kobe was 22 and Vanessa was 19, and worse still without a prenuptial agreement.
The two built a life together, welcoming their first child, Natalia Diamante Bryant, in January 2003. Sadly, things went sour that same year.
A rape accusation was leveled against Kobe by a hotel employee and despite her husband confirming the sexual encounter, Vanessa stood by him.
A SECOND DAUGHTER, A DIVORCE, & A THIRD DAUGHTER
Their second daughter, Gianna Maria-Onore Bryant, was born in 2006, and five years later, Vanessa was filing for divorce.
The California-born Mexican cited "irreconcilable differences" as the reason for her action and would have gotten a massive payout from the split.
However, the couple decided to give their love another chance. They called off the divorce in 2013 and welcomed their youngest daughter, Bianka, in 2016.
A PERSONAL COURT DRAMA & DISLIKE FOR KHLOE KARDASHIAN
Vanessa herself has not had a clean slate in the media. The Latina beauty was once accused of mistreatment by her maid and sued to court.
She allegedly ordered the maid to retrieve a price tag from a bag of dog poop. The maid's offense? She accidentally put a $690 blouse in the washing machine.
She also reportedly referred to Khloe Kardashian as a "fake wife" when the latter was married to Lamar Odom, Kobe's "LA Lakers" teammate.
But despite their shortcomings, Kobe and his wife are still going strong; even contemplating more kids.
The "Dear Basketball" writer who retired in 2015 after 20 years of basketball, revealed last year that his wife wanted a son:
"I hear boys are just walking tornadoes. We'll see. I think Vanessa wants a boy more than I do."
Please fill in your e-mail so we can share with you our top stories!