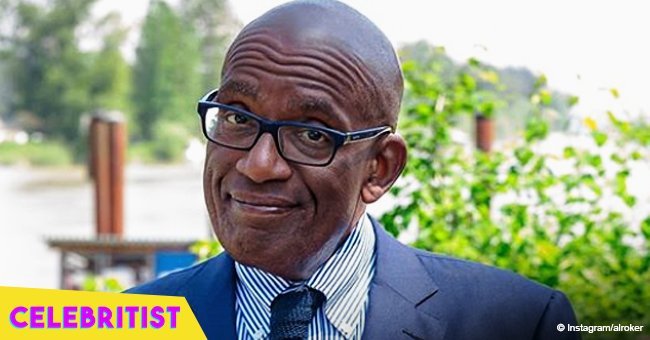 Al Roker trips and falls into Steven Tyler's arms in recent video
Al Roker was busy partying it up that he didn't realize he was about to fall. Lucky for him, Steven Tyler was there to catch him.
Tyler and Aerosmith were on "Today" last Wednesday morning to announce their Las Vegas residency called "Deuces are Wild."
While onstage, Roker accidentally tripped and fell backward, but Tyler made sure to catch him before he fell on the ground. Although Al looked embarrassed, he was grateful for the musician's quick reflexes.
That day, the "Today" show TV host was set to introduce and interview Steven and the rest of his bandmates as they promote their upcoming comeback project.
The legendary band's upcoming concerts will be in the Park Theater at the Park MGM, and it boasts "never-before-seen visuals and audio from Aerosmith recording sessions." Joe Perry then shares that the show will "have the guts" of Aerosmith but with a whole new element that is sure to amuse their fans.
Although their Vegas residency kicks off in April 2019, fans are already eager to get their hands on some tickets to see them live. One particular fan named Tiffany Breda made sure to bring her young adult kids along, for them to see the greatness that is Aerosmith, something that their generation might not be familiar with.
Due to this once in a lifetime experience to see Aerosmith perform together again, fans are expecting ticket prices to spike up to 10 times its original price. Although this is the case, many are crossing their fingers to get a hold of regular prices tickets during their pre-selling dates.
45 long years into their career as a band, Steven Tyler, Joe Perry, Brad Whitford, Joey Kramer and Tom Hamilton prove that their talents are ageless and that they still have so much to show the world. Now that they are back in the spotlight, they are more than ready to share pieces of themselves to their fans who are about to come and watch their show.
Please fill in your e-mail so we can share with you our top stories!