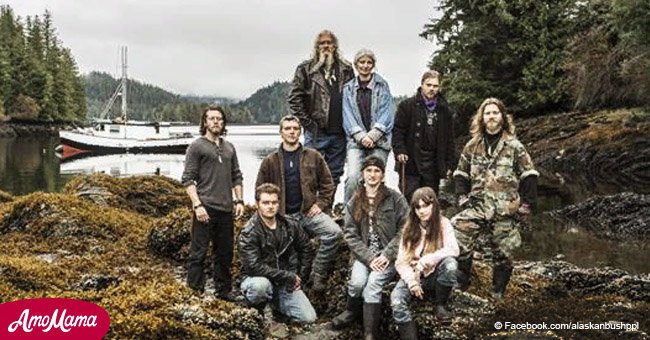 Released clip of new season of 'Alaskan Bush People' shows family's new location
"Alaskan Bush People" will now live in Washington State.
A hint of the forthcoming season of the reality show "Alaskan Bush People" on Twitter has the fans in a tizzy.
The show, which premiered in 2014, is focused on the Brown family - Billy, his wife Ami and their seven grown children.
The Browns lived in the Copper River Valley in Alaska, where temperatures can drop to 60 degrees below, and lived in isolation, rarely seeing other people.
Now the family is relocating to Washington state, and a clip shows them chopping trees and using heavy machinery to build their new home. Their son Bear Brown revealed:
"We never thought we'd be able to find a property like this outside of Alaska. It's so great to have some good stuff coming our way. Things are starting to look up finally."
Ami Brown, 54, who was diagnosed with stage 4 lung cancer in 2017, has gone into remission after treatment in Los Angeles. The matriarch had been given little hopes of survival by her doctors, but battled cancer and survived.
Now Ami, her husband Billy, 65, and six of their children - Matt, 35, Bam, 33, Bear, 31, Gabe, 28, Bird, 23, and Rain, 15 - have moved down from the Alaskan wilderness, and into Washington state.
The family made the move to Washington shortly after Ami was informed by her doctors that she was officially in remission.
Ami admitted that although she felt better than she had in years, she was still not back to her full strength and energy.
The Brown family has taken Ami's return to health as a miracle and the start of a new phase in all their lives.
The family reveals that they are now closer than ever, and ready to face new challenges.
Their new Washington property is more than 400 acres of wilderness and includes barns, an orchard, horses, and cattle.
Please fill in your e-mail so we can share with you our top stories!