Nervous groom loses it when he sees bride walking down the aisle with special present
Scott couldn't hold back his tears when his bride translated the Christina Perri song "A Thousand Years" for him during their wedding.
Elizabeth skillfully used sign language so her deaf husband could understand the song, as shown in a video posted by Love What Matters.
Scott, who met Elizabeth on dating app Tinder two years ago, didn't know that she studied how to sign the lyrics of a song in the months leading up to their wedding. They tied the knot in Sydney in January 2018.
Follow us on our Twitter account @amomama_usa to learn more and please scroll down to watch the video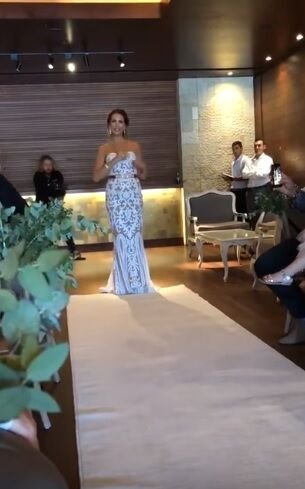 He was moved to tears seeing his bride interpreting the beautiful song for him while she stood at the end of the aisle from him. It was also a heart-warming sight for their 45 guests.
Scott started to lose his hearing when he was five years old. He was deaf by age eight.
"He has never heard the words to a song before so I wanted to translate this for him," Elizabeth was quoted as saying in a Jumble Joy report.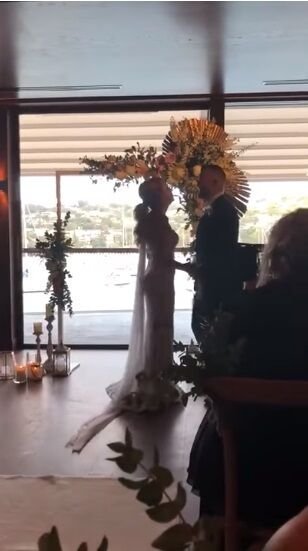 "It was also the best form of communication. I knew it'd be really special to him."
Elizabeth said she didn't know any sign language before she met Scott. For three months, she scoured the internet to learn Auslan or Australian Sign Language.
"I taught myself sign language by using the internet, off apps and videos," she said.
On the day of the wedding, she was worried at first that she might make mistakes and mess up the meaning of the song.
"I really wanted to get it right but I knew he had friends there who were also deaf, so there was this extra level of stress walking in," she said.
But her signing was a total perfection, and Scott understood every bit of it.
"As soon as I locked eyes with Scott, I was signing to him like we were the only ones in the room," she said.
The video of this touching scene has been viewed more than one million times on YouTube.
An equally moving wedding scene was one where the bride read her vows not only for her husband-to-be but also to his ex-wife and son.