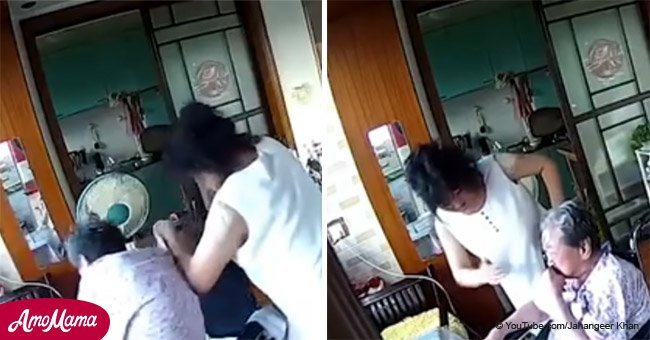 86-year-old mother gets brutally beaten by carer and her son is horrified

Liu was shocked to see a carer beat his helpless 86-year-old mother in their home in Shenyang, China.
The carer's cruelty was caught by Liu's home surveillance camera on the night of August 5, 2018. In a video posted to YouTube, the carer, Cui, can be seen hitting Liu's mother in her face.
Before the attack, the carer brutally grabbed the standing old woman back into her wheelchair. The old woman is seen grimacing in pain after the carer hit her in the face several times. Blood is also visible on her forehead.
Follow us on our Twitter account @amomama_usa to learn more and please scroll down to watch the video.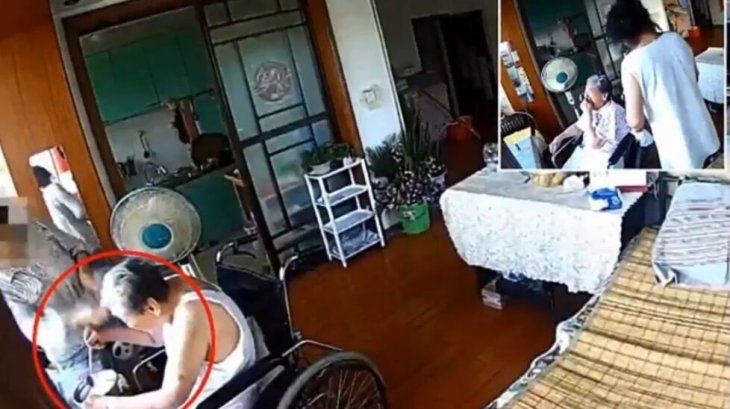 Source: YouTube
DEAF HUSBAND DIDN'T NOTICE ANYTHING WRONG
The abuse happened in the presence of the old woman's 90-year-old husband, but he didn't see it. He also didn't hear anything because he is deaf in both ears.
Liu, who saw the abuse on his mobile phone, immediately drove back home to check on his mother, Tang. He was horrified to see multiple bruises and injuries on his mother's head, as reported by Daily Mail.
He reported the case to the Tiexi Branch of Shenyang Public Security Bureau. Cui was arrested in Liaoning Province following an investigation.
Under Chinese criminal law, any offenders of the crime could face imprisonment of up to three years.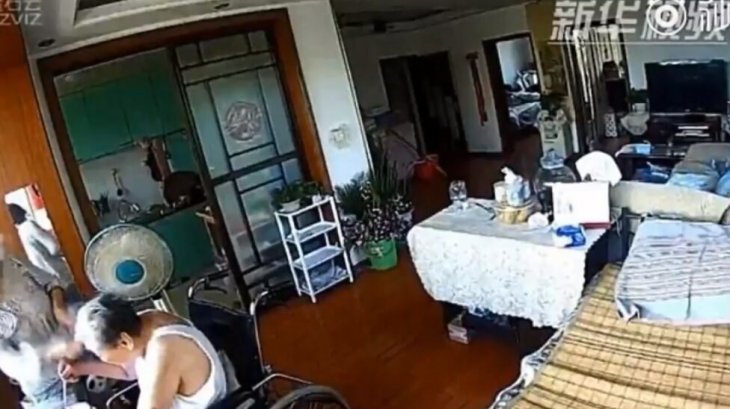 Source: YouTube
HEART-BROKEN OVER CARER'S BETRAYAL
Liu could hardly believe that the woman whom he hired to look after his mother ended up to be the one abusing her. Cui started working for the family in September 2017.
Liu's mother, who was diagnosed with brain shrinkage three years ago, needed around-the-clock care. Cui was paid 5,000 yuan a month to look after the old woman.
Liu and his siblings were shocked that Cui could do such a terrible thing to their mother because she looked 'honest' and 'behaved well' in front of them.
After seeing the footage of Cui attacking their mother, the family reviewed more footage and was horrified to see that the carer had physically abused their mother on seven or eight occasions in the span of two weeks.
Please fill in your e-mail so we can share with you our top stories!