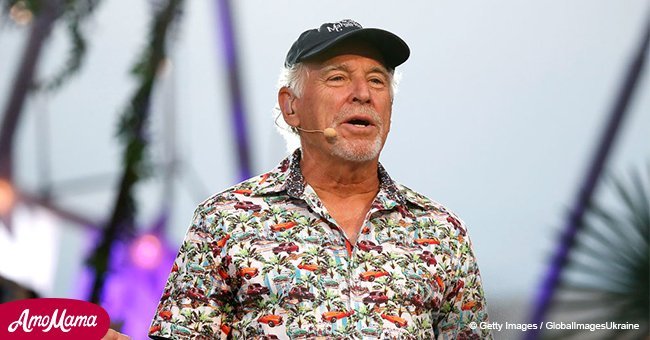 Jimmy Buffett opens retirement community with Margaritaville theme
Jimmy Buffett, known for his beach-life, 'margaritaville' attitude announced that he is planning on starting a chain of retirement communities called Latitude Margaritaville.
According to Fox 8 Cleveland, the musician wants to his retirement communities to have Margaritaville-theme. The first of the several planned retirement communities would be based in Daytona, Florida.
Southern Living further confirmed that Buffet has already purchased himself a home in the first location.
The new communities are reportedly a collaboration between Buffett's company, Margaritaville Holdings, and developer Minto Communities.
Follow us on Twitter to learn more.
The locations of each community will be inspired by 'the legendary music and lifestyle of the singer, songwriter and the best-selling author, Buffett.
The source further explained that Latitude Margaritaville would be a community for those who desire to 'grow older, not grow up.'
The residents at the Daytona Beach community facility will have access to a town square and band shell for live entertainment.
Additionally, they will also have a fitness center, theatre, bar and restaurant, pool, tennis courts, walking trails, and access to a private beach club on the Atlantic Ocean. There are also arrangements done for providing health care to the residents.
Following the establishment of first Latitude Margaritaville, the second one would also be underway in Hilton Head, South Carolina.
According to the new Margaritaville website, "It's always been that happy place in your mind, the spirit of adventure in your soul. It's the state of mind when it all comes together in one of life's perfect moments. When your mind wanders to this paradise, why not follow it home?"
The website also mentions that the first of the retirement homes at Daytona Beach are available for people of the ages '55 or better.'
Located right on the beach, the community offers a scenic ambiance and facilities that one would expect in Margaritaville.
Please fill in your e-mail so we can share with you our top stories!