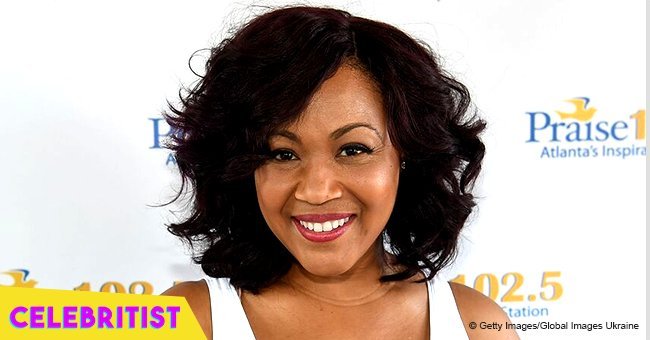 Erica Campbell melts hearts with pic of her adorable children heading off to school
Erica Campbell posted a photo of her three children before they were sent off to school. Many users couldn't help but comment on the touching photo.
Campbell commented, "The munchkins," under the photo of her kids standing on a sidewalk. Krista, Warryn, and Zaya all wore bright grins as they posed for the picture.
On Instagram, Lycea Smith commented, "Absolutely gorgeous babies!" while another with user named shaysmooth301 said, "They are soooooo adorbs."
Instagrammer Camilla showed support for the eldest daughter in particular by saying, "Krista is a great role model for young girls! She rocks!" And Terri Brown encouraged, "Have a great school year babies! Go get'em!."
Follow us on Twitter for more @amomama_usa.
Krista, who is 13 years old, stood to the left in the photo. Though she is smiling, she revealed a bullying incident in a June episode of the family's show, "We're the Campbells."
She described to her mother how she experienced denigration at school due to her shade of skin color. During the show, Erica was left flabbergasted when Krista told her what some boys said back in the 5th grade:
"We don't want no darkies."
Source: YouTube
The show addresses issues that the family faces, covering topics like body image and colorism. Viewers can relate to their challenges, journeys in faith, and other physical and emotional problems.
The show also captures the children as they attempt to emulate the talents of their parents.
Back in July, Krista went viral in a video recorded at a Los Angeles Sparks game where she sang the national anthem.
Her father commented to Rolling Stone about his daughter's abilities:
"Those kids are really trying to be involved; they wanna sing. My oldest... she might be the best singer in the house, at this point. She's coming for both of us - at 13."
Source: YouTube
Erica and husband Warryn do their best to make things work in their marriage. They use the show to share that with the world. Their 17-year partnership is finely tuned to ensure love and communication keeps them together.
Warryn further told Rolling Stone about one technique they use in an interview earlier this month.
"When we're driving, and my wife is quiet, just looking out the window, I know something's wrong."
He further explained:
"If I ask her questions, she gives me one-word answers and she blinks really slow. If I ask her what's wrong, she's gon' say nothing, but I know something's wrong. I know she's gonna tell me later."
Erica also touched on the sometimes "uncomfortable" but necessary practice. She said:
"...it was a conversation where you are very candid about how you feel, what you like an what you don't like."
The show airs on TV One Tuesdays at 8 p.m. ET.
Please fill in your e-mail so we can share with you our top stories!