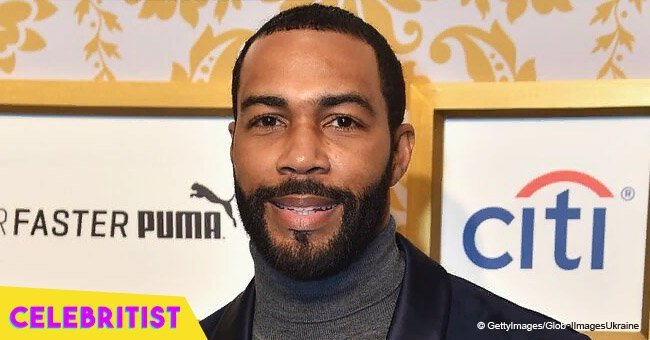 'It was ugly losing my son... brother at 45 & sister at 33,' Omari Hardwick on personal tragedy
The actor posted a message on social media revealing his devastation after the tragedy of losing his son, his brother, and his sister. They passed away within three years of each other.
Omari Hardwick opened up about his heartache after he posted a message on Twitter talking about how shattered he is after the death of three of his closest family members.
First, it was Omari's first son with wife Jennifer Pfautch who passed away being a baby. A little after his son died, the actor's sister Shani Hardwick also passed away. She was just 33 years old.
Tragedy struck again when his brother, Malik Hardwick, also died at the age of 45.
Omari didn't disclose the reasons for his siblings' untimely deaths, but the heartbroken actor was in grief when he posted a dark message on social media that said:
" thought it was ugly losing my son. I thought it was ugly losing my brother at 45 & sister at 33. All within a 3-year span. Ugly of HATE is."
Hardwick, famous for his roles in TNT's "Saved" and "Dark Blue," and his starring role as James "Ghost" St. Patrick in Starz's "Power," opened up about losing his son last year in Lance Gross' special YouTube show, "I Turn My Camera On."
When Gross asked him of a time Omari had to choose between his career and his well-being, Hardwick recalled how hard it was to navigate through his wife's first pregnancy after the doctor told the couple they should have aborted the baby.
"The sixth year of my working career as an actor, we were pregnant with my first child," he said. "Filming Dark Blue, lying to Kick-Ass so that I could do both — and dealing with the baby sliding and not doing well. The doctors let us know, you know, that if it were them, they would have aborted and we chose not to."
And continued:
"So, just riding that out for months in terms of like, not wanting to go to work and even having somebody secure enough and strong enough at home to say, "No, you have to go to work." And then it came to a place where we lost the baby. Ironically, the day that we delivered the baby, I was forced to work."
Hardwick is now the father of two kids, daughter Nova and son Brave, and despite facing criticism for his interracial family, the actor has focused on his career and his family without paying attention to the haters.
Please fill in your e-mail so we can share with you our top stories!