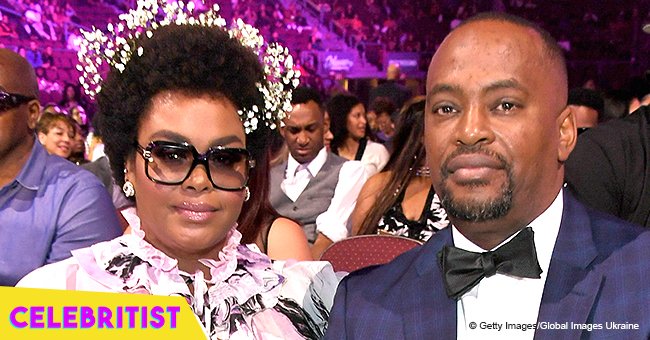 Jill Scott is reportedly officially divorced from estranged husband Mike Dobson

"A Long Walk" singer Jill Scott is officially divorced from her husband Mike Dobson. The ex-couple was last seen in court together, where a judge reportedly approved their settlement agreement.
Last Thursday, a Tennessee judge approved their settlement agreement, invalidating the prenup that Dobson previously contested as part of the divorce. Both Jill and Mike were asked to sign the consent order, which then confirms that the case was closed that day and will not be heading to trial.
As for the details of their settlement which includes possible alimony and division of assets, these have not been disclosed to the public due to the recentness of the case.
It was previously revealed that the singer had filed for divorce from her husband following just 15 months of marriage, citing irreconcilable differences and that living with him would be "unsafe". Dobson then countersued her and said that she had been "cruel and intimidating" before and during their marriage and that she allegedly demanded that their prenup should be forgotten along with an estimated half a million dollars in damages.
Their prenup stated that both sides agreed not to seek alimony, maintenance, or spousal support, and a special provision was stated that there would be no "marital property" generated from their marriage.
Details of their dysfunctional marriage reached the public when it leaked during their court hearings. Dobson's allegations against his ex-wife claimed that she locked him out of their home, gave away his pet dog, and refused to give him back his personal property after their separation. Meanwhile, Jill had claimed that Dobson was a moocher that stole robes from hotels they stayed in, which he has denied.
Both Jill and Mike were banned from speaking to one another publicly, having issues a restraining order between them. Neither sides have spoken up to the media about the separation.
Please fill in your e-mail so we can share with you our top stories!