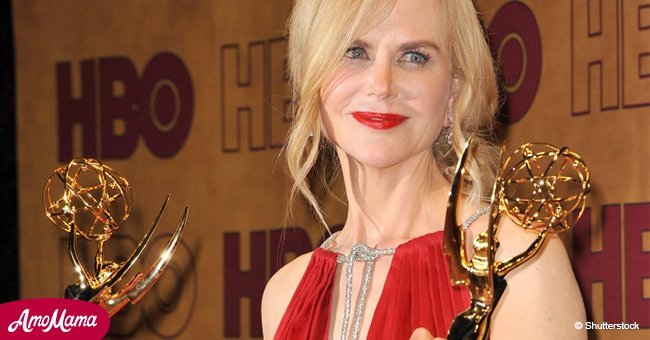 Nicole Kidman once caused controversy as viewers of the Emmys pointed out her shoes

When the actress stepped out at the Emmy Awards viewers were confused by her choice of footwear for such a prestigious event.
At the 2017 installment of the awards ceremony, "Paddington" actress Nicole Kidman set tongues wagging over her shoes that seemed to clash with her crimson dress, and not even match one another.
Kidman, 51, won Best Actress in a Limited Series for her role on "Big Little Lies" and shared a kiss with her co-star from the show Alexander Skarsgard.
One thing that stood out about her appearance was her bizarrely-odd pink heels that she wore under her bright red Calvin Klein by Appointment dress. Viewers of the awards ceremony pointed out that they appeared to be totally different.
As the actress made her way down the red carpet in her ankle-length red dress, her pink strappy heels - also by Calvin Klein - were on full display to the cameras.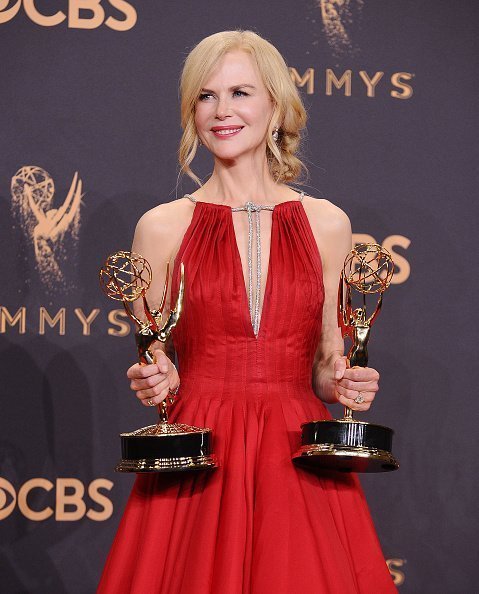 Source: Getty images
The right heel had sparkling diamante embellishments on the front strap, while the other one seemed to be lacking that particular detailing with just a bare pink strap over her toes.
When the actress got onstage it became clear that the shoes weren't a mix-up but a purposeful style choice. While the right heel had a sparkly front strap, the left heel had the same beaded detailing on the strap that was around her ankle.
Even though the shoe confusion was cleared up, people still didn't like the style or the strange trend.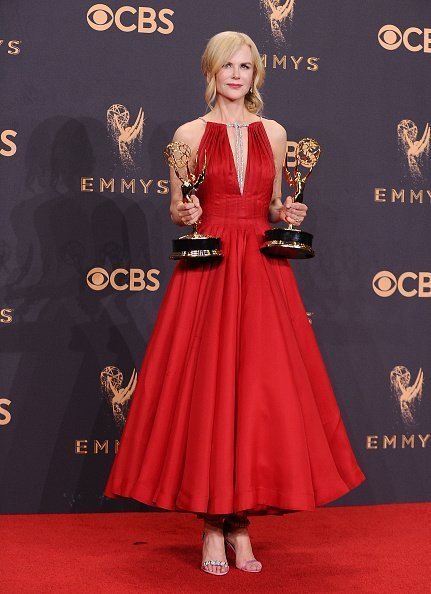 Source: Getty images
Kidman, however, seemed utterly unconcerned about the opinions of others. The actress was feeling lovey-dovey as she kicked off the evening by putting on a very public display of affection with her husband on the red carpet.
She's been married for 12 years to Keith Urban, 50, and was seeing smiling happily as she posed with her other half. The pair was seen kissing and hugging while the photographers eagerly snapped away.
Kidman was clearly feeling affectionate during the evening as she later shared a kiss with Skarsgard as he went up to accept his Emmy for Best Supporting Actor in a Limited Series or Movie.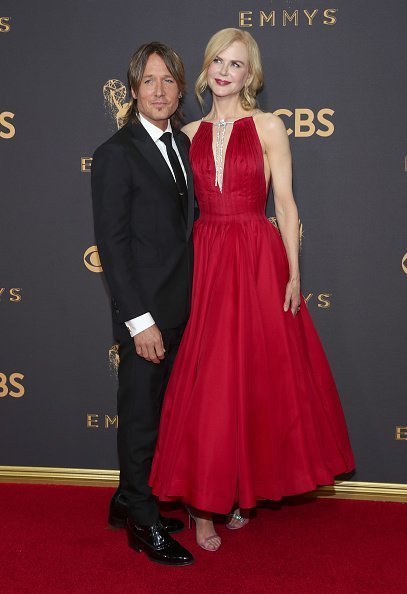 Source: Getty images
She got even more attention when she failed to acknowledge her two adopted children with ex-husband Tom Cruise in her acceptance speech. The actress failed to mention Isabella, 25, and Connor Cruise, 23.
Instead she tearfully thanked her two daughters Sunday Rose, 10, and Faith Margaret, 8, whom she shares with Urban.
"I am also a mother and a wife, I have two little daughters Sunny and Faith and my darling Keith," the actress said through tears.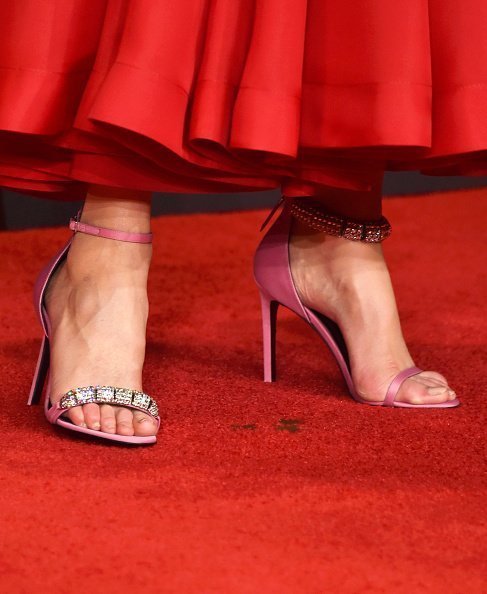 Source: Getty images
Kidman and Urban have more recently been struck by a tragedy in her home country of Australia, where a severe drought in the state of New South Wales is affecting farmers.
The pair donated $100,000 of their own, and implored others to ask reach into their pockets and donate what they could.
"We love Australia and we realise there's been a crippling drought crisis and the rural communities are doing it really, really hard right now so we want to do our bit. We would like to donate $100,000 to the Farm Aid Telethon and we're asking anybody else out there that would like to do anything, this is how you can do it," Kidman said.
Please fill in your e-mail so we can share with you our top stories!