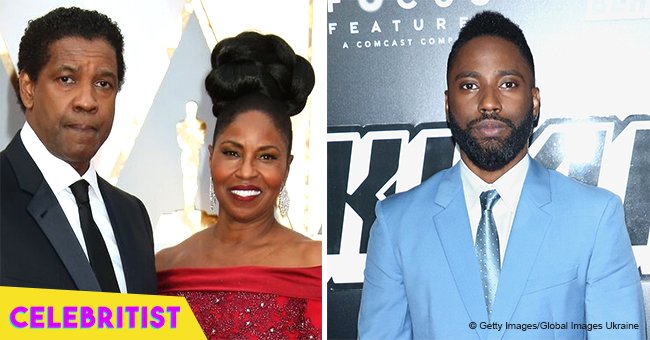 John David Washington shuts down reporter who disregards mom while talking about famous dad Denzel
When John David Washington was asked what it was like to be the son of Denzel Washington, he made sure to share that it wasn't just being his son that he was proud of, but even being his mom's son.
Now that the 34-year-old actor's "BlacKkKlansman" is set to be another hit, the next "it" movie star sat down with "Today" show's Craig Melvin to discuss the challenges of making the film, how he got into acting, and how he dealt with his father's success while growing up.
However, there's one particular part of the interview that has gotten a lot of attention, which was when Melvin asked Washington about his dad, which he immediately cut off.
"Being the son of Denzel Washington AND Pauletta Washington, who was earning more money than he was when they married, before they got married she was on Broadway working. She paid for the first date. She paid the bill, she paid the cab ride, classically trained pianist, went to Juliard. She's a great artist in her own right, and I learned a lot from her. My father taught me how to hunt. My mother taught me how to love."
Later in his interview, John David, who also stars in HBO's "Ballers", said that at first, he did not accept his father's success and turned his back on it. That's why prior to being an actor, he pursued a career in football instead, even playing in the pros for six years in the United Football League.
He claimed that growing up, when his father's movies and money started rolling in for them, people around him started to change the way they acted towards him, which he did not like.
Twitter, who seemed to have been impressed by how Washington had spoken about his mother, made sure to let the rest of the world know that his gesture was appreciated, hoping to inspire other celebrities with famous parents to do the same.
Please fill in your e-mail so we can share with you our top stories!