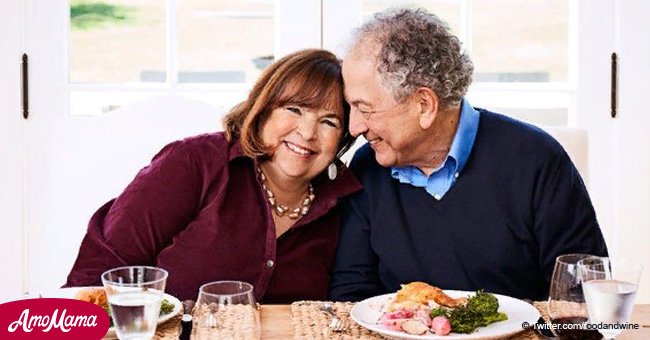 Ina Garten reveals details about her marriage with Jeffrey Garten
The 70-year-old Ina Garten, also known as the Barefoot Contessa after her Food Network program, and her husband Jeffrey celebrated 50 years of marriage.
Ina is open about her relationship with the Dean Emeritus for the Yale School of Management and revealed several aspects about their marriage over the years.
Read more about your favorite stars on our Twitter account, @amomama_usa and scroll down to learn more about their long-lasting relationship.
Ina told Katie Couric in April last year they jointly decided not the have children and added it was something they discussed "very early" in their relationship.
HOW THEY MET
Ina visited her brother at Dartmouth College, and all-men institution and Jeffrey spotted her walking around the campus.
Six months later he showed up at her door and the couple went on their first day when she sixteen. She admits that it nearly ended in disaster.
She suggested they go to a bar but because "that's where a college guy would expect to go," she assumed.
However, the barman refused her entry because she was underage. After the brief period of embarrassment, they went to a coffee shop instead.
THEIR MARRIAGE
They exchanged vows when she was 20 years old and Jeffrey 22. The couple doesn't regret their decision and Ina added:
"I really felt, I feel, that I would have never been able to have the life I've had. So it's a choice, and that was the choice I made."
Ina said she was never judged for her decision. If people did judge her, she just never noticed it before.
THE SECRET TO THEIR SUCCESS
When asked what the secret to a long-lasting relationship is, Ina said to "just take care of each other and admire each other and support each other."
She added that Jeffrey is probably the type of husband that every woman wants because he is "supportive, adorable, smart, funny, and incredibly generous."
He urged her to pursue her passion for cooking, which resulted in her popular show and numerous cooking books published since.
Please fill in your e-mail so we can share with you our top stories!