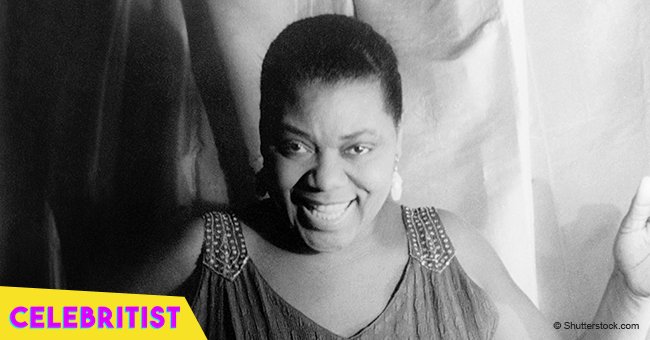 Remember legendary blues singer Bessie Smith? Her death by car crash at 43 is shrouded in mystery
Blues singer Bessie Smith, also known as the Empress of the Blues, was one of the most talented and famous female singers of the 1920s and 1930s when she died.
As American Blues Scene reported, Smith was born in Chattanooga, Tennessee, in 1894. Only 43 years after that, she passed away on September 26, 1937, following a tragic automobile crash.
When the accident took place, the sky was clear and it wasn't raining. Bessie and her lover, Richard Morgan, who was driving the car, were traveling along the Route 61 in Coahoma County as they were going to Darling, Mississippi for a show.
Unfortunately, neither Richard nor Bessie saw the truck that was pulled over on the side of the road on time and, even though the man tried to avoid it, they crashed.
Bessie probably had her arm out of the window because it was almost completely severed. The first people who arrived at the scene were Dr. Hugh Smith and Henry Broughton, a fishing partner of Hugh.
The doctor noticed that Bessie had lost a lot of blood and urged Henry to go to a house that was about 500 feet away from the crash scene to call an ambulance. In the meantime, Hugh dressed the singer's arm and waited for the ambulance.
After almost half-an-hour later, there was no sign of the ambulance, so Hugh decided to take Bessie to a hospital in his own vehicle. Unfortunately, another speeding car didn't see Hugh's vehicle, and it crashed into it, too.
Soon later, two ambulances arrived – one for Bessie and the other one for the couple who crashed into Hugh's car. Once in the G. T. Thomas Afro-American Hospital in Clarksdale, the singer's right arm was amputated. During that same morning, she passed away without regaining her conscious.
When that story was revealed, several rumors were created. Among the most notable ones was that Bessie was taken to a hospital for white people, where she was turned away, implying that those precious minutes could have saved her life.
Another rumor suggests that the first ambulance that got to the crash scene took the second couple, who were white, before taken Bessie. Those stories have not been confirmed, so Bessie's passing is very likely to be a mystery for more years to come.
Please fill in your e-mail so we can share with you our top stories!