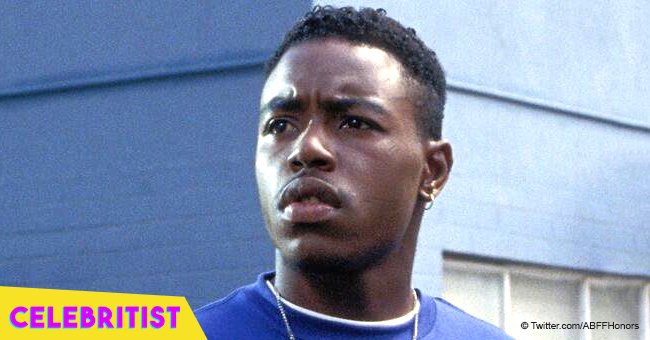 Remember Caine in 'Menace II Society'? He's now 46 & looked good in throwback pic with 'second mom'

Tyrin Turner, best known for his role as Caine in the 1993 movie titled "Menace II Society," took to Instagram to share a photo of himself next to his aunt.
In the photo, the 46-year-old man, who was much younger when the picture was taken, was posing next to a woman who he labeled as his "second mom." He was wearing a white shirt, grey sweatpants, and a black backpack.
His aunt chose dark pants with a colorful flower design and a yellow blouse covered by a white shirt. One of the aspects that attracted more attention about the post was how happy Turner looked.
"This made me smile...miss my aunt! Never forget tomorrow ain't promised. Second Mom!!! [sic]," wrote the actor in the caption.
As soon as Turner uploaded that image, his fans and followers took to the comment section to share their thoughts. One of them was Instagram user Bill Miltiadis, who wondered if the actor ages as he looked the same as in that picture.
TURNER'S LIFE
According to Black Doctor, the actor's life was nothing like the one his most noticeable character experienced as his mother managed to correct him before he became a criminal.
One day, he was caught stealing a pair of shoes from a department store. When he got home, his mother, Delores Richmond, put him in the bathtub, ran the water, and pelted him with an extension cord. The proud mother revealed that, after that, Turner turned his back to that kind of life and started spending more time with his family members.
EMBARKING IN THE ENTERTAINMENT INDUSTRY
Even though Turner used to get Ds in drama classes, there was a strong drive that he followed to become an actor. However, he started his career as a rapper, but it was "inauthentic."
Thankfully, he managed to change his career and became a very popular actor in the early '90s. After "Menace II Society," he made a couple of guest appearances on TV series like "Chicago Hope" and "Hangin' with Mr. Cooper."
He also made several cameos in music videos for very influential singers, including Janet Jackson, Cypress Hill, and Snoop Dogg.
Please fill in your e-mail so we can share with you our top stories!