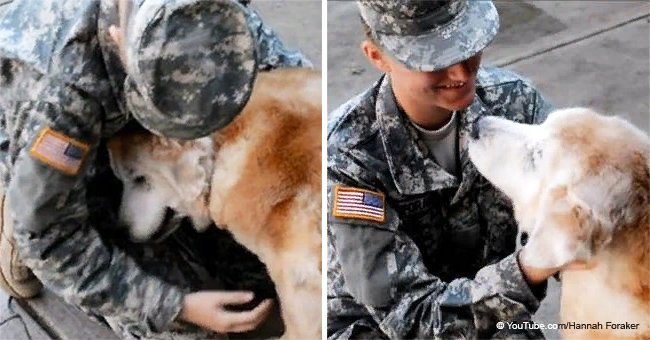 Elderly dog has emotional meltdown seeing soldier owner after 3 months
The soldier had been away at training for three months, the longest she had ever been away from home, and there was one member of the family who was particularly excited when she finally came home.
In December 2015, Hannah Foraker was just 21 years old. She was undergoing training after joining the military, and had been away at Fort Sill, Oklahoma, for three months as a result. It was the longest period of time she had been away from home.
That month, she returned home for Christmas with her family, and there was someone there who couldn't contain their joy at seeing her again.
Buddy, the family's 13-year-old Golden Retriever, had grown up with Foraker, and had never been separated from her for so long.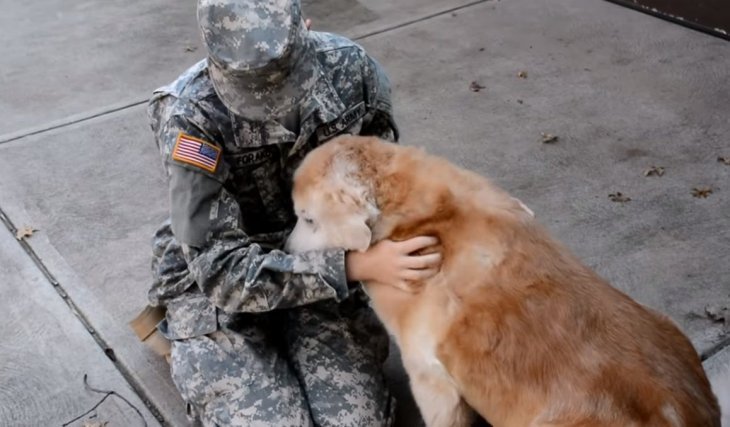 Source: YouTube/ Hannah Foraker
When Foraker arrived home, her family let Buddy out into the front yard, but the pup didn't immediately realize what was going on.
"When I came home we let her outside and, at first, she didn't realize I was home," Foraker said. "Then, she did a double-take and came back to me. That's when she started crying and whimpering. She was so excited."
Foraker's family recorded footage of the sweet reunion, in which Buddy can be heard crying non-stop as she nuzzled her human mother over and over. The soldier herself sounded quite emotional as she patted and loved her fur-baby.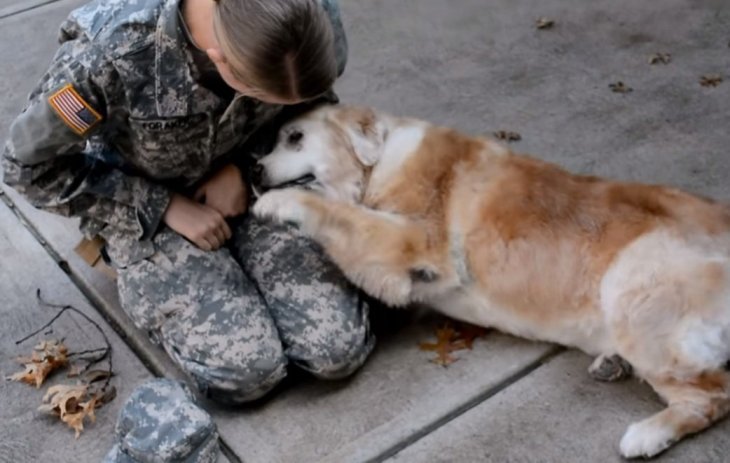 Source: YouTube/ Hannah Foraker
The pooch couldn't even keep her legs working, and eventually rolled onto her side, lying with her head in Foraker's lap as she continued to cry with joy and wag her tail in excitement.
Foraker confessed that leaving Buddy had been the most difficult for her when she had had to depart for her basic training.
"It pulled at my heartstrings, to say goodbye, though having never actually left home before I didn't realize the importance of giving proper goodbyes," Foraker said.
At that time, Buddy was already mostly deaf, and suffering from arthritis. Foraker was worred that the dog wouldn't survive another 11 months until she would be able to go home again in November 2016.
Please fill in your e-mail so we can share with you our top stories!