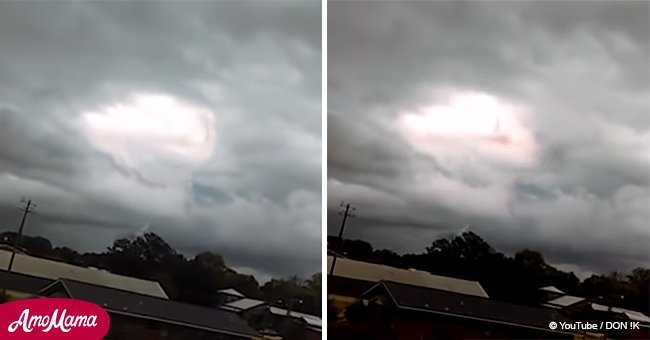 People claim they can see God strutting around in the clouds (video)

An amazing video shows the moment when God supposedly appears for a few moments walking through the sky among the clouds.
The unique moment was captured while a faithful believer is making a live transmission on Facebook, moments before a storm falls. Right in the sky, you can see how a human-like figure walks through the clouds with total calm.
The video is a live transmission on Facebook made by user Solo Dolo on June 28 that was later uploaded on Youtube, in order to show how a storm was formed that was about to fall on Tuscaloosa, Alabama.
A few seconds after the video starts, pointing with the camera to a group of clouds that shone with the sun behind highlighting this way of the rest, you can suddenly see a shadow similar to that of a human being.
The shadow seems to walk and ends up disappearing on the right side of the glowing hole that is there between the clouds.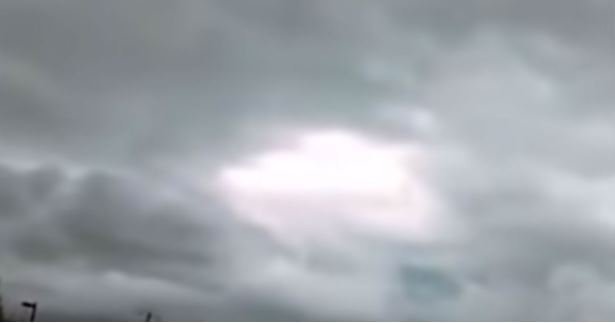 Source: Youtube/ DON !K
While this is happening, the voice of the author of the video is heard saying: "Hey, we have a storm here. We have no power, everything blows here. Look at that hole in the sky. He is the one who has the power, "although the woman doesn't see the figure, she seems to be referring to God in her speech.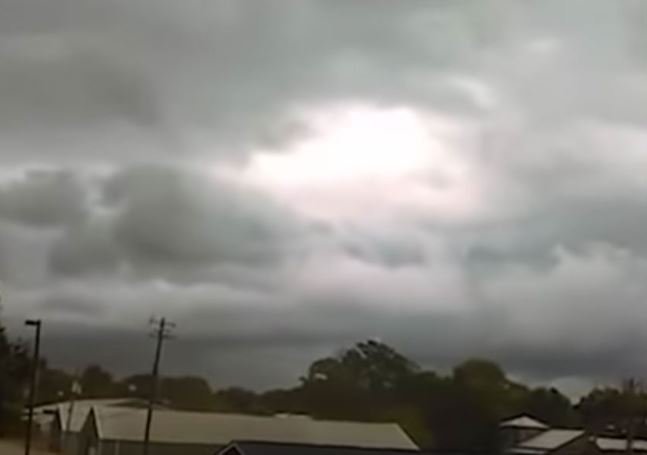 Source: Youtube/ DON !K
The author of the video at first did not notice anything unusual in her video and did not spot the strange shadow with an apparently human form that emerged in the middle of the screen when she decided to share it.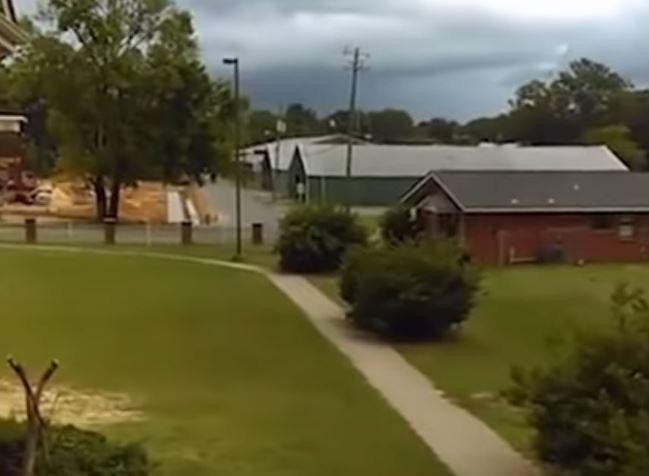 Source: Youtube/ DON !K
However, a friend of this user commented on the video and said: "It's God walking through the clouds".
It is then when the author realizes what she has just captured with her phone camera and comments: "You can not say that my God is not real! Thank you God for using Lisa StandAlone Baker to reveal this to me! To see this is to believe it, "he said.
After the surprised reactions that the transmission received, thousands of people hurried to see it.
The video has already exceeded one million reproductions and has generated all kinds of comments, from those who consider it a "divine manifestation" to those who believe that it is a photomontage.
Please fill in your e-mail so we can share with you our top stories!