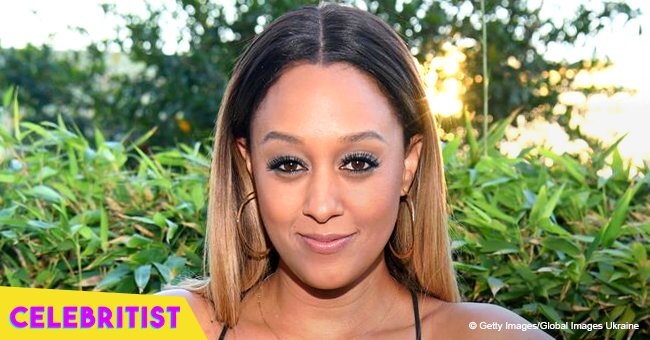 Tia Mowry's daughter shows off cute smile in heart-melting video

Tia Mowry shows off how she and her beautiful daughter spend their downtime together by posting a filtered video on Instagram.
It took Tia Mowry-Hardrict two months before she revealed her daughter's name, hoping to get some privacy for their family before showing her off to the world. While they did not announce her name right away, she and her husband were true to their word when they said they would choose "C.T.H." as her initials to match their 7-year-old son Cree Taylor.
On a video that she posted on her YouTube channel and Facebook page, the proud mother revealed that her daughter's name meant "victorious". However, their daughter's name meant even more to her husband, Cory, who wanted the letters "A", "I", and "R" in his daughter's name, after he was inspired by a plane trip he took. He adds that being up in the air makes him feel much closer to his mother.
As for their daughter's middle name, Tia reveals that having "Tia" was a big plus, but that "Tiahna" means "follower of Christ".
"Also, Tiana was one of the first African princesses, so she is our little princess here!"
Since they've announced Cairo's name, she has been appearing all over her proud parents' Instagram pages, showing her off with different members of their family and on different occasions.
Recently, the actress and Cairo Tiahna Hardrict were seen spending some quality time together while filming some adorable videos on Snapchat. The mother-and-daughter duo appeared with bear filters on, with the little girl's beautiful face on full display.
The Hardricts announced their daughter's arrival on May 6, sharing a photo of the doting mother and the newborn with her birth stats. Born 6 pounds and 4 ounces and 19.8 inches long, Cairo seems to be growing up to be a healthy and happy baby thanks to the hands-on love and care of her parents and older brother Cree.
Please fill in your e-mail so we can share with you our top stories!