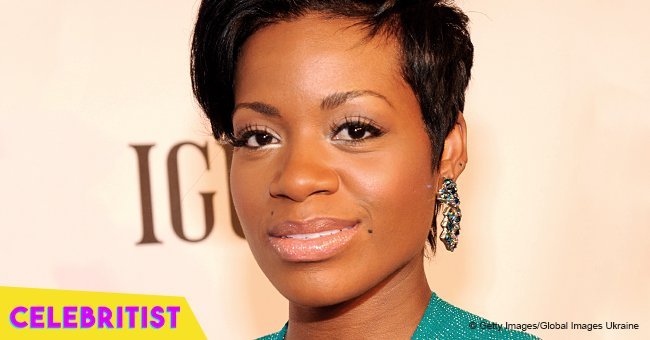 Fantasio Barrino's grown daughter melts hearts with cute snap of her little brother
Fantasia Barrino is one proud mom who is not reluctant to show off her babies, and it seems that love has rubbed off on the kids themselves. Barrino's not-so-little firstborn shared an adorable snap of her little brother.
17-year-old Zion took to Instagram to share three Instagram Boomerang videos, with the first one featuring her younger brother, Dallas. She stood before the mirror in a black turtleneck top and filmed as her brother playfully swung his arms behind her.
Barrino and her children have been through a lot. The singer had her first child, Zion when she was just 17 and although the identity of Zion's father is not known, Barrino walked away from the relationship due to his abusive traits.
Then in December 2011, at the age of 27, Barrino welcomed her son, Dallas Xavier Barrino, amidst unpleasant circumstances. Dallas was born to Antwaun Cook, a married man who Barrino had a public affair with.
Cook's wife, Paula, did not take the insult lying down. She filed a child custody petition and made sure to include allegations of Barrino's affair with her husband.
Barrino initially denied being aware of Cook's married status when they got together, but she changed her tune while testifying in the case. She admitted knowing Cook was married and living with his wife from the very first day their affair began.
During the affair scandal, the "I Believe" singer tried to commit suicide by overdosing on sleeping tablets, but she was found and promptly treated in the hospital. After that incident, she returned to the studio- and life- with renewed vigor.
By 2014, it appeared things were starting to look up for the "American Idol" winner. She posted a photo of her then three-year-old son and his step-siblings, revealing:
"Dallas and His Brothers. He Loves Spending time with them. …I Thank God for the Growth and The Great Relationship I have with His Stepmom and Dad. Growth and change…"
Barrino eventually married her husband, Kendall Taylor, in 2015. Her Instagram is filled with appreciation posts to the man who she says loves her children like his own.
Good to know!
Please fill in your e-mail so we can share with you our top stories!